China Three Gorges Corporation Invests CNY8 Million in Peru San Gaban III Hydropower Project, Boosting Local Employment
China Three Gorges Corporation Invests CNY8 Million in Peru San Gaban III Hydropower Project, Boosting Local Employment
PR Newswire
BEIJING, Jan. 14, 2021
BEIJING, Jan. 14, 2021 /PRNewswire/ -- China Three Gorges Corporation, with its multiple projects in Peru, has been working to drive sustainable development for the local community to better serve the residents. Since its inception in 2016 its hydroelectric power plant project, the San Ganban III, has been a major part of that effort. In the past four years, the project has helped create over 500 jobs for the local area. Investment through the project into sectors such as medical services, education and poverty alleviation has surpassed eight million yuan, according to the company.
A holistic employment system with a focus on nurturing local talent
The San Ganban III hydropower plant is located in a less developed region where most of its young people cannot find local jobs. The plant project brought hopes to the community. Initiated and led by China Three Gorges, the local community set up a special committee to recruit qualified employees through visiting and interviewing residents. There are also training programs to teach young people and they receive professional skills and help from senior employees as their mentors.
By March 2020, the community committee has recruited a total of 348 local employees, accounting for 71.46% of the project's Peru staff. The training programs, creating more than 300 training opportunities, cover a wide range of professions including concrete worker, reinforcing ironworker, mould builder, warehouse operative and workplace safety trainer. In addition, the project has also generated some 200 new jobs in the service sector such as dining and equipment rental.
The company has set up a task force made up of social workers working for the community to handle possible issues between the community and other parties. Requests and inquiries from residents, media, suppliers and government departments are taken care of promptly at the liaison office for the project in the region.
Initiatives to tackle the most urgent difficulties
China Three Gorges has conducted research and interviews with residents to find out what is most needed in infrastructure for culture, education, medical services, communications, physical education and water for human consumption. To help solve or mitigate those issues, a range of social projects have been carried out to educate and support the community.
The project has come with a team of voluntary teachers to teach science and arts to the youth in the region. According to data from the company, over four million yuan has gone to education efforts helping 265 students and 14 teachers in 10 schools. In medical service-related projects, some 1.3 million yuan has been invested to help 439 families. Some 1.5 million yuan has been collected from charity donations to help 1539 families. And nearly 1.2 million yuan has been invested in poverty alleviation.
All the ongoing initiatives will further facilitate the delivery of the plant and bring shared prosperity and development to the local community.
SOURCE China Three Gorges Corporation
PR Newswire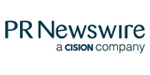 PR Newswire's news distribution, targeting, monitoring and marketing solutions help you connect and engage with target audiences across the globe.