Värde nomme un nouvel associé et de nouveaux directeurs généraux expérimentés
Värde Partners, entreprise mondiale de premier plan dans le domaine des investissements alternatifs, est heureuse de communiquer que Brendan Albee a été promu au rang de partenaire.
« Ces six dernières années, Brendan a manifesté un leadership et une personnalité de premier plan tout en contribuant à l'expansion de nos opérations et de nos infrastructures dans le monde entier. Sa vision et sa prévoyance se sont révélées déterminantes pour la croissance et le succès de l'entreprise à bien des égards, en particulier en faisant en sorte que Värde dispose de la technologie et des systèmes nécessaires pour assurer une transition sans faille en matière de télétravail en 2020. Nous sommes ravis de l'accueillir en tant que partenaire, » a déclaré George Hicks, cofondateur et codirecteur général de Värde, et Ilfryn Carstairs, codirecteur général et directeur informatique.
Brendan travaille pour Värde depuis 2014 en tant que Directeur général de l'entreprise. Il est responsable des activités liées à la comptabilité, à la trésorerie, aux évaluations, aux opérations et à la technologie. En poste à Minneapolis, il est membre du comité d'investissement, du comité de direction et du comité opérationnel de la société. Il participe également au développement des fonds et des produits de la société ainsi qu'à la gestion des risques d'entreprise.
Dans le passé, Brendan a occupé le poste de Directeur de l'exploitation au niveau mondial des services de gestion des actifs alternatifs, des actions, des produits structurés, de la gestion des actifs et des opérations sur titres de la banque Barclays. Avant de rejoindre la banque Barclays, Brendan a exercé pendant plus de dix ans diverses fonctions dans les domaines suivants : audit, banque d'investissement et stratégie chez JPMorgan Chase.
Conjointement à la nomination de Brendan, la société Värde a annoncé deux promotions au poste de directeur général principal :
Ria Nova, responsable du développement commercial et des relations avec les investisseurs pour les Amériques, encadre également les efforts de l'entreprise en tant que consultante, médiatrice et spécialiste de produits. Basée à New York, elle a rejoint l'entreprise en 2017.
Michael Reimler, responsable mondial des finances, a pour mission de diriger et de gérer la comptabilité et les rapports financiers des fonds d'investissement, des entités partenaires générales et des sociétés de gestion de Vӓrde, tout en assurant la direction et la gestion de la fonction de trésorerie de la firme. Basé à Minneapolis, il a rejoint la société en 2010.
Par ailleurs, Värde a récemment recruté Monty Cook en qualité de responsable des services financiers pour l'Amérique du Nord. Basé à New York, Monty Cook s'occupe des investissements de la société dans les actifs des services financiers en Amérique du Nord, en privilégiant les investissements de crédit privé dans les classes d'actifs traditionnelles et émergentes. Aneek Mamik, co-responsable mondial des services financiers, en est le responsable.
« Nous nous réjouissons d'accueillir Monty à un moment palpitant pour l'équipe des services financiers, » explique Aneek. « En nous appuyant sur la formidable expérience de Monty dans le secteur et sur la qualité de la plate-forme de Värde, nous sommes heureux d'élargir nos solutions de prêt pour le secteur des services financiers et de nous appuyer sur les capacités de l'entreprise à créer de la valeur pour les investisseurs. »
Monty quitte First Eagle Alternative Credit pour rejoindre Värde, où il était responsable des services financiers. Son expérience chez THL Credit a duré sept ans avant son rachat par First Eagle et, plus récemment, il a été co-responsable des prêts directs. Avant de rejoindre THL Credit, Monty était directeur au sein du groupe de solutions de crédit de la Deutsche Bank, dont le rôle consistait à rechercher et à structurer des investissements de crédit dans de nombreuses spécialités financières et d'autres catégories d'actifs.
À propos de Värde Partners:
Värde Partners est une société internationale de premier plan spécialisée dans les investissements alternatifs et ancrée dans le crédit et la dette décotée. Fondée en 1993, la société a investi 75 milliards USD depuis sa création et gère plus de 14 milliards USD au nom d'une base mondiale d'investisseurs. Les investissements de la société couvrent le crédit d'entreprise et négocié, l'immobilier et les hypothèques, le capital-investissement et les prêts directs. Värde emploie plus de 300 professionnels dans le monde entier et possède des bureaux à Minneapolis, New York, Londres, Singapour et d'autres villes asiatiques et européennes. Pour de plus amples informations, rendez-vous sur www.varde.com.
Le texte du communiqué issu d'une traduction ne doit d'aucune manière être considéré comme officiel. La seule version du communiqué qui fasse foi est celle du communiqué dans sa langue d'origine. La traduction devra toujours être confrontée au texte source, qui fera jurisprudence.
Consultez la version source sur businesswire.com : https://www.businesswire.com/news/home/20210114005838/fr/
Business Wire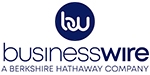 Business Wire, acquired by Berkshire Hathaway in 2006, is the global market leader in commercial news distribution. Thousands of member companies and organizations depend on Business Wire to transmit their full-text press releases, regulatory filings, photos and other multimedia content to journalists, financial professionals, investor services, regulatory authorities and consumers worldwide.