Sentinel Diagnostics lanza dos nuevas pruebas serológicas para evaluar rápidamente la respuesta inmunitaria al SARS-CoV-2
Sentinel Diagnostics lanza dos nuevas pruebas serológicas para evaluar rápidamente la respuesta inmunitaria al SARS-CoV-2
PR Newswire
MILÁN, 5 de mayo de 2021
MILÁN, 5 de mayo de 2021 /PRNewswire/ -- Con el fin de evaluar rápidamente la respuesta inmunitaria al SARS-CoV-2 de pacientes y comunidades enteras, Sentinel Diagnostics, empresa italiana que se dedicó durante más de 35 años al desarrollo y la producción de diagnósticos in vitro para las plataformas más avanzadas de química clínica, inmunoquímica y diagnóstico molecular, anunció el lanzamiento de dos nuevas pruebas serológicas para la detección de anticuerpos totales (IgA, IgG e IgM) para las proteínas específicas del SARS-CoV-2 en suero humano: COVID-19 Anti-S1 Total Ab y COVID-19 Anti-NC Total Ab.
El uso de estas pruebas ayudará a identificar a las personas que han desarrollado anticuerpos correctamente después de infectarse o recibir la vacuna, lo que ayuda a comprender el grado de propagación de la COVID-19 en la comunidad y los resultados de los esfuerzos realizados por los países en el marco de las campañas de vacunación. "La propagación de la pandemia del SARS-CoV-2 y las actuales campañas de vacunación en curso han planteado la necesidad de evaluar con rapidez el estado inmunitario de las personas y las comunidades para comprender qué medidas adoptar para evitar que se propague la infección, pero también para monitorear la respuesta inmunitaria después de recibir la vacuna", explica Marco Buonaguidi, director de Ventas y Marketing."Hemos desarrollado nuestra nueva solución rápida que apoya el monitoreo continuo de la epidemia para garantizar que las decisiones de salud pública logren resultados rápidos".
Tanto el análisis COVID-19 Anti-S1 Total Ab como el COVID-19 Anti-NC Total Ab son pruebas de diagnóstico in vitro, para análisis cuantitativo y cualitativo con el método inmunoturbimétrico, diseñadas para procesar cientos de resultados en una hora y miles en un solo día cuando se utilizan en nuestro analizador Sentinel SENTIFIT®270 u otras plataformas analíticas automatizadas. El primer kit detecta los anticuerpos totales contra la proteína Spike RBD S1, mientras que el segundo detecta los anticuerpos contra la proteína nucleocapsid (NC).
Las nuevas pruebas de diagnóstico de Sentinel ofrecen los primeros resultados en cerca de 10 minutos. El uso de Sentinel COVID-19 Anti-S1 Total Ab y COVID-19 Anti-NC Total Ab ayudará a distinguir a las personas vacunadas de las infectadas de forma natural. Las pruebas se pueden administrar juntas en la misma muestra de suero o por separado para adaptarse mejor a las necesidades de laboratorio.
Para obtener más información, visite www.sentineldiagnostics.com.
Logotipo: https://mma.prnewswire.com/media/1502740/Sentinel_Diagnostics_Logo.jpg
FUENTE Sentinel Diagnostics
PR Newswire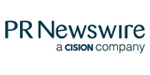 PR Newswire's news distribution, targeting, monitoring and marketing solutions help you connect and engage with target audiences across the globe.