Sherweb remporte le prix de meilleur soutien aux entreprises MSP de l'année
Sherweb, fournisseur primé du marché de solutions cloud, est fier d'annoncer aujourd'hui qu'il a remporté le Channel Partner Insight Award en tant que meilleur allié des fournisseurs de services gérés de l'année. Ce prix souligne le travail des fournisseurs qui ont démontré une capacité hors pair à aider leurs partenaires à croître malgré la pandémie COVID-19.
Il s'agit de la deuxième fois en moins d'un an que le travail de Sherweb est reconnu par Channel Partner Insight. En effet, en décembre dernier, Sherweb recevait le prix du meilleur programme de partenariat cloud de l'année.
Le bon système de soutien
Matthew Cassar, le co-PDG de Sherweb, dévoile que l'entreprise a été capable de soutenir ses partenaires malgré la pandémie grâce à leurs bonnes relations d'affaires ainsi qu'à l'élaboration d'une série de programmes et de ressources spéciaux.
« Notre objectif a toujours été de simplifier notre manière de faire affaire avec nos partenaires », nous dit-il. « C'est pourquoi au fil des années, nous avons créé un système de soutien qui leur permettrait d'accélérer leur croissance même en temps difficiles. »
Ce système encourage la croissance globale des partenaires grâce à :
un marché toujours en expansion de solutions cloud propres aux MSP préapprouvées et triées sur le volet;
un portail des partenaires affiné, puissant et intuitif comprenant des intégrations de facturation, ce qui permet aux utilisateurs d'épargner temps et argent;
des stratégies d'affaires personnalisées et évolutives ainsi que des formations de la part d'experts de l'environnement infonuagique, de la mise en marché, de l'avant-vente et des aspects techniques et marketing de l'industrie.
Sherweb continue d'aider ses MSP à accélérer leur croissance en leur fournissant une série de vidéos de formation dans leur Université des partenaires. L'équipe de succès des partenaires pourvoit des fonds de développement marketing, aide avec l'organisation d'évènements et produit du contenu pertinent pour les partenaires et leurs clients.
À propos de Sherweb
Gardez les choses simples avec un seul fournisseur de solutions cloud Plus de 6 500 partenaires et 80 000 entreprises autour du globe développent leurs activités à l'aide des services à valeur ajoutée de Sherweb. Nous soutenons nos partenaires indirects avec une expertise en stratégie d'affaires, en services cloud, en gestion d'entreprise et en mise en marché.
Suivez Sherweb sur LinkedIn, Twitter et Facebook.
Consultez la version source sur businesswire.com : https://www.businesswire.com/news/home/20210611005304/fr/
Business Wire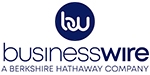 Business Wire, acquired by Berkshire Hathaway in 2006, is the global market leader in commercial news distribution. Thousands of member companies and organizations depend on Business Wire to transmit their full-text press releases, regulatory filings, photos and other multimedia content to journalists, financial professionals, investor services, regulatory authorities and consumers worldwide.