Q4 aiuta aziende e società di investimento a mantenere i loro team allineati e informati
Oggi Q4 Inc. ha annunciato che sta applicando la propria competenza unica nell'offrire eventuali virtuali essenziali finalizzati ad aiutare le società per azioni, sia "buy-side" che "sell-side", a creare trasparenza, fiducia e interesse in una forza lavoro largamente diffusa.
A causa del mutamento radicale nei modelli di lavoro, che ha offerto ai dipendenti maggiore flessibilità – consentendo di operare sia in remoto che in modalità ibrida – mantenere un'efficiente piattaforma per comunicazioni interne ai team distribuiti in tutto il mondo è essenziale per le aziende indipendentemente dal loro settore. Simultaneamente, l'impegno ad assicurare un ambiente di lavoro sostenibile e una cultura aziendale forte continua a intensificarsi mentre le aziende cercano di attuare programmi e policy relativi ai problemi ESG (ambientali, sociali e della responsabilità d'impresa).
Il testo originale del presente annuncio, redatto nella lingua di partenza, è la versione ufficiale che fa fede. Le traduzioni sono offerte unicamente per comodità del lettore e devono rinviare al testo in lingua originale, che è l'unico giuridicamente valido.
Vedi la versione originale su businesswire.com: https://www.businesswire.com/news/home/20210729005488/it/
Business Wire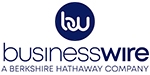 Business Wire, acquired by Berkshire Hathaway in 2006, is the global market leader in commercial news distribution. Thousands of member companies and organizations depend on Business Wire to transmit their full-text press releases, regulatory filings, photos and other multimedia content to journalists, financial professionals, investor services, regulatory authorities and consumers worldwide.