Credito Real USA Lanza programa de factoring internacional para apoyar a exportadores en Latinoamérica
Credito Real USA Lanza programa de factoring internacional para apoyar a exportadores en Latinoamérica
PR Newswire
SAN ANTONIO, 14 de octubre de 2021
SAN ANTONIO, 14 de octubre de 2021 /PRNewswire/ -- Crédito Real USA Business Capital recientemente ha lanzado el programa de Factoring Internacional. Este programa de Trade Finance permitirá a los exportadores de Latino América descontar sus cuentas por cobrar con clientes en Estados Unidos.
La presencia de Crédito Real USA Business Capital en los Estados Unidos y sus sistemas de verificación ayudan a los exportadores a conocer la capacidad crediticia y pago de sus clientes en los Estados Unidos; adicionalmente el programa protege a los exportadores de incumplimiento y retrasos de pago por medio de desembolsos ágiles resultando en que los exportadores dependan menos de los ciclos de pago.
El servicio de Factoring Internacional, ayuda a reducir drásticamente el riesgo de exportación. Le permite a exportadores conseguir 80% del valor neto de la factura en el momento que la mercancía sea aceptada por su cliente en Estados Unidos. Este programa de factoring es sin recurso y le garantiza los fondos a los exportadores lo más rápido posible. Una vez que el Cliente Deudor en los Estados Unidos realiza el pago de la factura, se liquida la operación y se desembolsa la reserva del 20%.
"Como Exportador, siento que tengo las manos atadas, estamos a merced del ciclo de pago de nuestros clientes. Al tener que extender los términos de crédito de cada operación, nuestro flujo de caja depende de la habilidad del repago de nuestros clientes. Actualmente las instituciones financieras locales no están apoyando a los programas de exportación" - Marvin R. Cliente Crédito Real USA Business Capital.
El Programa de Factoring Internacional de Crédito Real USA Business Capital puede ser utilizado por una variedad de industrias en distintas áreas como: productos perecederos, productos industriales, manufactura ligera y pesada, servicios entre otras. Para más información, visitar nuestra página web (https://www.crealusabc.com/international-factoring/)
"Factoring es una forma alternativa de apalancamiento y de capitalización muy flexible que permite el crecimiento de nuestros clientes. Esta es una gran oportunidad para los productores locales en LATAM que actualmente sufren retos financieros. La Pandemia por COVID -19, ha hecho que las solicitudes de crédito para el sector exportador sean más difíciles de conseguir en la banca regular. Nuestro conocimiento del mercado, así como nuestra red de contactos en USA y en LATAM y nuestras soluciones financieras creativas hacen del programa de factoring Internacional una ruta prometedora para nosotros y nuestros clientes." - Carlos E. Harding, Director de Factoring de Crédito Real USA Business Capital
FUENTE Crédito Real USA Business Capital
PR Newswire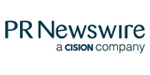 PR Newswire's news distribution, targeting, monitoring and marketing solutions help you connect and engage with target audiences across the globe.