SWIFT Go en plein essor : plus de 100 banques s'inscrivent à ce service qui facilite les paiements des PME et des particuliers
SWIFT annonce aujourd'hui que 100 banques du monde entier se sont inscrites à SWIFT Go depuis sa mise en ligne en juillet dernier, ce qui met en exergue une forte demande pour ce service permettant aux petites entreprises et aux consommateurs d'envoyer des paiements transfrontaliers de faibles montants, rapides, prévisibles, hautement sécurisés et à des prix compétitifs, directement depuis leurs comptes bancaires. Dix banques utilisent déjà SWIFT Go, les plus récentes étant la Deutsche Bank, JPMorgan Chase et la China Minsheng Bank, ce qui représente 41 millions de paiements transfrontaliers de faibles montants par an.
SWIFT Go est une composante clé de la stratégie de la coopérative visant à permettre des transactions instantanées et sans tension sur son réseau qui compte plus de 11 000 institutions et 4 milliards de comptes répartis dans 200 pays. Il a en outre le potentiel d'être transformateur car il permet une plus grande inclusion financière grâce à sa prise en charge des PME dans les économies émergentes et des particuliers qui envoient des fonds à l'étranger.
Ce service exploite les rails à grande vitesse de SWIFT gpi, qui ont transformé la rapidité et la prévisibilité des paiements transfrontaliers de gros montants, pour renforcer les capacités des banques à accompagner leurs clients dans les segments à forte croissance des petites entreprises et des consommateurs. Les paiements envoyés par SWIFT Go sont rapides (le délai d'exécution le plus court est de quelques secondes), sécurisés et prévisibles, et la transparence des frais est immédiate.
Stephen Gilderdale, chef de produit chez SWIFT, a déclaré : « SWIFT Go a été accueilli avec enthousiasme par les institutions et leurs clients dès son lancement, car il permet aux PME et aux consommateurs de transformer leur façon d'effectuer des paiements transfrontaliers par système bancaire. Lorsqu'il est intégré aux canaux clients des banques, SWIFT Go offre une expérience utilisateur de premier ordre, rapide, prévisible et à un prix compétitif. Il existe une demande évidente pour les avantages qu'il offre, et nous nous réjouissons de travailler avec notre communauté pour développer davantage SWIFT Go tout en poursuivant l'évolution de notre stratégie ».
Xu Jie, directeur général adjoint du département des transactions bancaires à la China Minsheng Bank et vice-président du comité bancaire de la Chambre chinoise de commerce internationale, a déclaré : « Selon notre analyse, les frais des transferts de fonds envoyés aux États-Unis en utilisant le canal SWIFT Go, est inférieur de plus de 30 % à celui des canaux traditionnels. La Minsheng Bank est prête à lancer SWIFT Go sur tous les canaux, ce qui apportera un énorme soutien bancaire à nos clients, qu'il s'agisse de PME ou de particuliers. Nous encourageons davantage d'autres banques à rejoindre SWIFT Go afin d'élargir et continuer à tisser ce réseau pour les futurs paiements transfrontaliers ».
Marc Recker, responsable mondial produit, Institutional Cash Management, Deutsche Bank a déclaré : « À la Deutsche Bank, nous sommes parfaitement conscients que les PME et les consommateurs apprécient la transparence, la rapidité et la sécurité lorsqu'ils effectuent des paiements internationaux. C'est dans cet esprit que nous sommes heureux de mettre en service SWIFT Go et d'offrir à nos clients un service sur mesure qui va radicalement améliorer la façon dont ils effectuent des transactions transfrontalières de faibles montants ».
Shirish Wadivkar, responsable mondial des paiements, Standard Chartered a déclaré : « Nous sommes très heureux de nous associer à SWIFT Go, qui soutient notre stratégie visant à offrir des expériences de paiement de meilleure qualité et différenciées. Nos clients des PME et particuliers apprécieront un service qui vise à fournir des paiements internationaux de faibles montants, transparents, rapides et prévisibles ».
George Doolittle, DG et responsable des services de paiement mondiaux, Wells Fargo a déclaré : « SWIFT Go se sert de la solidité de SWIFT gpi qui offre un niveau de service multilatéral plus strict et un moteur de reporting central, ce qui améliore considérablement l'expérience client de bout en bout, réduit les tensions et permet aux banques de répondre plus efficacement aux besoins de paiements transfrontaliers de montants plus faibles de leurs clients particuliers et des petites entreprises. En tant que société leader de services financiers et principal créateur du système ACH américain, Wells Fargo soutient cette initiative depuis le début ».
Notes aux rédacteurs : La dernière liste de toutes les institutions participantes figure ci-dessous et est également disponible à l'adresse suivante : www.swift.com/go.
Banques participantes (* signifie « en direct »)

Abu Dhabi Commercial Bank

Abu Dhabi Islamic Bank

Akbank

Alfa Bank

Ameriabank CJSC

Asia Commercial Bank

BAC Banco San Jose

Banco Atlantida

Banco de Chile

Banco de Credito del Peru

Banco de la Provincia de Buenos Aires

Banco del Estado de Chile

Banco Monex

Bancolombia

Banesco

Bank of China

Bank of Dongguan

Bank of Georgia

Bank of Jiangsu

Bank of New York Mellon*

Bank of Shanghai

Bank Negara Indonesia

Banque Internationale à Luxembourg

Barclays

BBVA*

BIDV

BNP Paribas

Boubyan Bank

China Citic Bank

China Construction Bank

China Minsheng Bank*

Chong Hing Bank Limited

Cimb Bank Berhad

Citibank

Commercial Bank

Credit Bank of Moscow

Credit Immobilier et Hôtelier

Daegu Bank

Danske Bank

DBS

Deutsche Bank*

Diamond Trust Bank Kenya Limited

DNB*

Emirates NBD Bank

First Abu Dhabi Bank

FirstRand

Garanti Bankasi

HDFC

HSBC

Ho Chi Minh City Development Joint Stock Commercial Bank

ICICI Bank LTD

Industrial Bank of Korea

Intesa Sanpaolo

I&M Bank LTD

JPMorgan Chase & Co.*

JSC Bank Alliance

JSC Basisbank

JSC Kredobank

JSC Oschadbank

JSC TBC Bank

Kasikornbank

KB Kookmin Bank

Keb Hana Bank

Kuwait Finance House

Lloyds

MB Bank

Mashreq Bank

Mybank*

National Bank of Australia

National Bank of Kuwait

Natwest Group

Nordea

OP Corporate Bank

PagoFX (Santander Group)

PT Bank Cimb Niaga TBK

PT Bank Mandiri (Persero) Tbk

PT Bank OCBC NISP TBK

PT Bank Rakyat Indonesia

Qatar National Bank Egypt

Saudi British Bank

Sberbank*

Shanghai Pudong Development Bank

Shinhan Bank

SMBC

Société Générale*

Sparebanken Vest

Standard Bank

Standard Chartered

StoneX

Svenska Handelsbanken

The Mauritius Commercial Bank Limited

The Shanghai Commercial & Savings Bank

Tinkoff Bank

Unicredit*

U.S. Bank

Vietcombank

Vietinbank

Wells Fargo

Woori Bank

Yapi Kredi

Zhejiang Chouzhou Commercial Bank

Zhejiang Rural Credit Cooperative Union

Zhejiang Tailong Commercial Bank
À propos de SWIFT
SWIFT est une coopérative mondiale détenue par ses membres et le leader mondial des services de messagerie financière sécurisée. Nous offrons à notre communauté une plateforme de messagerie et des normes de communication, ainsi que des produits et des services facilitant l'accès et l'intégration, l'identification, l'analyse et la conformité réglementaire.
Notre plateforme de messagerie, nos produits et nos services connectent plus de 11 000 organismes bancaires, établissements financiers, infrastructures de marché et clients commerciaux dans plus de 200 pays et juridictions. Même si SWIFT ne détient pas de fonds ni ne gère de comptes au nom de clients, nous permettons à notre communauté mondiale d'utilisateurs de communiquer en toute sécurité, en échangeant des messages financiers standardisés de manière fiable. Nous contribuons ainsi à garantir les flux financiers mondiaux et locaux, ainsi que la bonne marche des échanges commerciaux à l'échelle de la planète.
En tant que prestataire de confiance, nous cherchons sans relâche à atteindre l'excellence opérationnelle ; nous accompagnons notre communauté dans la lutte contre les cybermenaces, et nous cherchons constamment des moyens pour minimiser les coûts, réduire les risques et éliminer les inefficiences opérationnelles. Nos produits et services permettent de répondre aux besoins de notre communauté en matière d'accès aux informations et d'intégration de celles-ci, d'intelligence économique, de données de référence et de besoins de conformité contre la criminalité financière. SWIFT rassemble également la communauté financière (au niveau mondial, régional et local) afin d'élaborer les pratiques du marché, de définir des normes et de débattre de questions ou de préoccupations d'intérêt mutuel.
Basée en Belgique, SWIFT met en œuvre une gouvernance et une supervision qui renforcent le caractère neutre et international de sa structure de coopérative. Grâce à son réseau d'implantations à travers le monde, SWIFT assure une présence active dans tous les grands centres financiers.
Le texte du communiqué issu d'une traduction ne doit d'aucune manière être considéré comme officiel. La seule version du communiqué qui fasse foi est celle du communiqué dans sa langue d'origine. La traduction devra toujours être confrontée au texte source, qui fera jurisprudence.
Consultez la version source sur businesswire.com : https://www.businesswire.com/news/home/20211014005798/fr/
Business Wire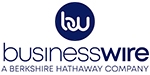 Business Wire, acquired by Berkshire Hathaway in 2006, is the global market leader in commercial news distribution. Thousands of member companies and organizations depend on Business Wire to transmit their full-text press releases, regulatory filings, photos and other multimedia content to journalists, financial professionals, investor services, regulatory authorities and consumers worldwide.