Coats lanza portafolio sostenible en América del Sur
Coats lanza portafolio sostenible en América del Sur
La gama EcoVerde incluye productos como hilos, cremalleras, cintas reflectantes y entretelas
Los productos están hechos con hilos de poliéster 'Premium' 100% reciclado, producido a partir de botellas de plástico PET
PR Newswire
SÃO PAULO, 14 de octubre de 2021
SÃO PAULO, 14 de octubre de 2021 /PRNewswire/ -- Coats, multinacional líder en la fabricación de hilos de costura y manualidades, anuncia la expansión de su portafolio de productos sostenibles en América del Sur, con lanzamientos dirigidos a la industria. La nueva gama, que recicla un 100% el poliéster virgen, es una solución responsable e innovadora que ayuda a reducir el problema global de la contaminación plástica.
Las botellas de PET pasan por una serie de procesos desde la recolección: lavado, clasificación y trituración en copos. Luego, los copos se despolimerizan en sus componentes originales (EG y PTA) y se convierten en nueva materia prima de poliéster.
En los últimos tres años, el compromiso sostenible ha permitido a Coats eliminar alrededor de 240 millones de botellas de PET del medio ambiente. Además, con un proceso de fabricación que requiere menos energía, las emisiones de CO2 se reducen significativamente.
La gama EcoVerde fortalece la vida y el diseño de la ropa, con fibras probadas y tinturas innovadoras con un uso mínimo de agua, al tiempo que mantiene el mismo nivel de rendimiento en comparación con los hilos tradicionales, líderes en la industria.
"La noticia es parte de los esfuerzos de Coats para satisfacer la creciente demanda del mercado por productos sostenibles, hacia una economía circular", dice Douglas Aceiro, director general de Coats para América del Sur.
Echa un vistazo a los productos EcoVerde disponibles en América del Sur:
Epic EcoVerde: el hilo Premium garantiza una excelente formación de puntadas y apariencia de costura incluso en las condiciones más exigentes de la línea de producción.
Gramax Ecoverde: hilo texturizado de filamento continuo, ideal para el uso de dos hilos en el overlock y en la delicada costura.
Sylko EcoVerde: hilo de poliéster trilobal ideal para bordado a máquina. Cuenta con un brillo superior, durabilidad y un funcionamiento suave a las velocidades más altas.
Permess EcoVerde: entretela de poliéster 100% reciclado de calidad Premium, certificado según el Global Recycled Standard (GRS).
Alineada con los Objetivos de Desarrollo Sostenible de la ONU, la compañía ha definido que, para 2024, todos sus hilos de poliéster de calidad Premium serán 100% reciclados. Recientemente, la compañía también anunció, en América del Sur, el lanzamiento del portafolio Drima EcoVerde, dirigido al uso doméstico.
Foto - https://mma.prnewswire.com/media/1660692/Coats.jpg
FUENTE Coats
PR Newswire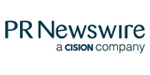 PR Newswire's news distribution, targeting, monitoring and marketing solutions help you connect and engage with target audiences across the globe.