Al Dahana anuncia decisión del tribunal de Dubái: Nissan Motor Co y su filial en Oriente Medio culpables de desviar ganancias de su socio por diez años. Pierden litigio contra Al Dahana FZCO en histórica demanda por cerca de AED 1.300 millones
Al Dahana anuncia decisión del tribunal de Dubái: Nissan Motor Co y su filial en Oriente Medio culpables de desviar ganancias de su socio por diez años. Pierden litigio contra Al Dahana FZCO en histórica demanda por cerca de AED 1.300 millones
PR Newswire
DUBÁI, Emiratos Árabes Unidos, 14 de octubre de 2021
DUBÁI, Emiratos Árabes Unidos, 14 de octubre de 2021 /PRNewswire/ -- Nissan Motor Co. Ltd. y Nissan Middle East recibieron cargos que los obligan a pagar más de AED 1.300 millones (incluidos intereses) al socio "Al Dahana FZCO" en un fallo histórico en el caso presentado por este último.
El caso, presentado por primera vez el 4 de julio de 2019, solicitó una indemnización por los daños sufridos debido al incumplimiento del contrato acordado por Nissan, su subsidiaria Nissan Middle East y dos directores designados. El 29 de septiembre de 2021, el Tribunal de Primera Instancia de Dubái dictó inicialmente su sentencia ordenando a Nissan pagar conjuntamente a Al Dahana más de AED 1.300 millones, incluidos los intereses.
Tras la verificación de las pruebas presentadas y las disposiciones de la ley, el 4 de octubre de 2021, el Tribunal de Asuntos Urgentes de Dubái emitió una orden cautelar de retención de bienes y muebles, cuentas bancarias y saldos de las dos compañías, y valoró la deuda de estas en aproximadamente AED 1.300 millones, incluidos los intereses.
En relación con la histórica decisión, el Sr. Nasser Watar, director ejecutivo de Al Dahana Group, expresó: "Al Dahana está extremadamente contento con el veredicto del tribunal y desea agradecer a los Tribunales de Dubái por su decisión imparcial y justa. Nos sentimos escuchados, y creemos que esto allanará el camino para que otras empresas regionales también busquen justicia".
FUENTE Al Dahana
PR Newswire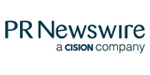 PR Newswire's news distribution, targeting, monitoring and marketing solutions help you connect and engage with target audiences across the globe.