Centurion Law Group: Des investisseurs lancent un procès en justice contre la société de recherche en investissement énergétique Hawilti
Centurion Law Group / Mot-clé(s) : Autres
Centurion Law Group: Des investisseurs lancent un procès en justice contre la société de recherche en investissement énergétique Hawilti

06-Déc-2021 / 07:00 CET/CEST


---
Des investisseurs lancent un procès en justice contre la société de recherche en investissement énergétique Hawilti
Hawilti s'est battu avec acharnement pour garder à l'écart toutes informations sur l'évolution de l'entreprise à l'écart de ses investisseurs africains qui ont financé les opérations et le démarrage
Johannesburg, 5th décembre 2021
L'action en justice déposée au nom des investisseurs allègue que Hawilti et son directeur de de nationalité française, Mickael Vogel, ont sciemment trompé des investisseurs en 2019 pour collecter des fonds destiné au au développement de l'entreprise sans avoir l'intention de distribuer des actions a les investisseurs comme prévu.
Hawilti s'est battu avec acharnement pour garder à l'écart toutes informations sur l'évolution de l'entreprise à l'écart de ses investisseurs africains qui ont financé les opérations et le démarrage.
Le 17 septembre 2019, Mickael Vogel, directeur de Hawilti, a envoyé une demande de financement - dont l'objectif était de développer une plate-forme multilingue, basée sur l'intelligence artificielle pour Hawilti.
Dans sa lettre, Vogel a déclaré qu'il recherchait un partenaire stratégique pour financer Hawilti, qui couvrirait un peu plus de 40% du capital de Hawilti nécessaire pour développer la technologie et les algorithmes derrière la plate-forme.
Mickael Vogel a reçu le financement demandé et plus, sur les comptes de Hawilti à Maurice, ainsi qu'un financement et un soutien supplémentaires à différentes étapes du développement de l'entreprise. Les investisseurs ont également payé les loyers et autres dépenses au Nigeria, en Inde, etc. à la demande spécifique de M. Vogel. Le rolodex et le réseau des investisseurs ont été utilisés pour promouvoir et développer Hawilti au Nigeria, au Congo, au Gabon, en Afrique du Sud, à Maurice et dans de nombreux autres pays africains.
Lorsque le moment est venu pour les investisseur d' entrer en possession des actions bien méritées de cette société mauricienne, Mickael Vogel a refusé de manière manipulatrice toute distribution d'actions et a plutôt renié a ses obligations contractuelles. Il a envoyé une lettre datée du 15 février 2021 qui a également servi d'avis de résiliation de la relation. Les investisseurs allèguent que les gestionnaires de Hawilti n'ont aucune crédibilité auprès de tous les investisseurs. Ils ont été bloqués par diverses fausses déclarations et manipulations de la part de Hawilti. Les investisseurs n'ont eu d'autre choix que d'intenter une action en justice pour remédier à la situation.
Les investisseurs ont engagé une action en justice pour réclamer leurs 40 % d'actions, en plus que les pertes de bénéfices, les dividendes et l'indemnisation de Hawilti. Les investisseurs africains et européens qui investissent dans des entreprises doivent toujours être traités avec respect. Ce genre de manipulations envoie un mauvais message sur l'investissement en Afrique. L'intégrité et l'honnêteté doivent être au cœur de toute entreprise qui souhaite opérer en Afrique tout en bénéficiant du soutien d'investisseurs africains. Les bonnes intentions des Africains qui investissent dans une entreprise ne doivent pas être trahi.
Image: https://bit.ly/31t29Ow
Distribué par APO Group pour Centurion Law Group.
---
Diffusion d'une information Réseau Financier transmis par EQS Group.
Le contenu relève de la responsabilité de l'émetteur.


---
1254282 06-Déc-2021 CET/CEST
EQS Group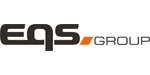 EQS Group is a leading international technology provider for Digital Investor Relations, Corporate Communications and Compliance. More than 8,000 companies worldwide trust EQS's products and services to securely, efficiently, and simultaneously fulfil complex national and international disclosure and compliance requirements, and to reach stakeholders globally.