Ecuador oficializó la creación de la nueva Reserva Marina de Galápagos anunciada en la COP26
Ecuador oficializó la creación de la nueva Reserva Marina de Galápagos anunciada en la COP26
PR Newswire
GALÁPAGOS, Ecuador, 14 de enero de 2022
GALÁPAGOS, Ecuador, 14 de enero de 2022 /PRNewswire/ -- El Presidente de la República, Guillermo Lasso Mendoza, suscribió el decreto de creación de la nueva Reserva Marina de Galápagos, a bordo de la embarcación Sierra Negra de la Dirección del Parque Nacional Galápagos, durante una emotiva ceremonia en la que estuvo acompañado de su homólogo de Colombia, Iván Duque; el expresidente de los Estados Unidos, Bill Clinton; el Ministro del Ambiente, Agua y Transición Ecológica, Gustavo Manrique; autoridades nacionales y de los países de Costa Rica y Panamá; junto a varios representantes del sector turístico y pesquero.
Esta nueva área protegida añade 60.000 kilómetros cuadrados a la zona de protección marina de Galápagos, 30.000 donde no se permitirá ninguna actividad pesquera y 30.000 donde no se permitirá palangre; está ubicada al noreste del archipiélago y protege el corredor biológico que existe entre las islas Galápagos en Ecuador, la isla Cocos en Costa Rica y otras islas oceánicas de países vecinos como Coiba de Panamá y Malpelo de Colombia, que son parte del Corredor Marino del Pacífico Este Tropical. A través de este espacio transitan especies como tortugas marinas, mantarrayas, ballenas y tiburones, durante sus rutas migratorias.
El ministro Gustavo Manrique, destacó que la Reserva fue nombrada Hermandad por ser el resultado de la cohesión de voluntades de diversos sectores: pescadores artesanales e industriales, turismo, ambientalistas, entre otros. "En el Gobierno del Encuentro impulsamos el diálogo, el consenso; esta área protegida es muestra de ello. En la COP26 anunciamos la creación de esta área protegida y hemos cumplido", señaló.
Hermandad generará importantes beneficios para las Islas Galápagos, el Ecuador y el mundo; además de fortalecer la conservación marino costera, mitigará los impactos del cambio climático a través de una consecuente y mayor captura de CO2, dinamiza el turismo sostenible y por efecto desborde, favorecerá a la pesca debido al incremento de recursos pesqueros.
El evento contó con un acto simbólico entre el Primer Mandatario del Ecuador y el Ministro Manrique, quienes cortaron una cinta elaborada por los artesanos del archipiélago con materiales reciclados, en presencia de varios testigos de honor entre los cuales se destacan celebridades internacionales como la actriz estadounidense, Bo Dereck, y la bióloga marina, Silvia Earl.
Dirección de Comunicación
Ministerio del Ambiente, Agua y Transición Ecológica
Foto - https://mma.prnewswire.com/media/1727151/Galapagos_Hermandad.jpg
Foto - https://mma.prnewswire.com/media/1727155/Reserva_Marina.jpg
Foto - https://mma.prnewswire.com/media/1727156/Galapagos_Reserva_Marina.jpg
FUENTE Ministerio de Ambiente, Agua y Transición Ecológica del Ecuador
PR Newswire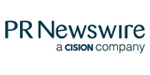 PR Newswire's news distribution, targeting, monitoring and marketing solutions help you connect and engage with target audiences across the globe.