Bitget duplica su fuerza laboral global a pesar del invierno cripto
Bitget duplica su fuerza laboral global a pesar del invierno cripto
PR Newswire
SINGAPUR, 24 de junio de 2022
Aspira a aumentar el número de empleados a 1.000 para finales de 2022
SINGAPUR, 24 de junio de 2022 /PRNewswire/ -- Bitget, la plataforma líder a nivel mundial en operaciones de activos digitales, tiene previsto duplicar su fuerza laboral para alcanzar 1.000 empleados en los próximos seis meses, a pesar de la actual recesión del mercado. Desde principios del segundo trimestre de 2022, el mercado criptográfico en general ha experimentado una tendencia a la baja, lo que ha llevado a la reducción en el número de proyectos e iniciativas. En medio de la volatilidad del mercado, la opinión negativa del mercado también dio lugar a reducciones en el número de empleados en varios operadores criptográficos globales, impulsadas por condiciones económicas que cambian rápidamente, así como por la contratación excesiva y la incorrecta asignación de recursos.
Para Bitget, la bolsa de derivados líder a nivel mundial ha estado experimentando un enorme crecimiento y generando un flujo de caja sólido y constante a pesar de las condiciones inciertas del mercado. Esta opinión del mercado no ha disuadido a la plataforma de mejorar sus ofertas y garantizar que se satisfagan las crecientes necesidades de los usuarios. A principios de 2021, Bitget contaba con un pequeño equipo de 150 personas y desde entonces ha triplicado esta cifra a mediados de 2022. Para atender el crecimiento notable, Bitget acelerará su plan de contratación a fin de allanar el camino para los nuevos desarrollos que vendrán.
Gracy Chen, directora general de Bitget, comentó: "A principios de este año, anunciamos que nuestro volumen de operaciones de derivados había alcanzado un máximo histórico de USD 8.690 millones en marzo de 2022. En los últimos doce meses, nuestro volumen de operaciones creció más de diez veces, un logro notable alcanzado. Además, nuestra base de usuarios también creció significativamente a dos millones de usuarios en todo el mundo".
Y continuó: "Por supuesto, también estábamos ansiosos por ampliar nuestro equipo para atender las necesidades del mercado en rápido crecimiento; sin embargo, decidimos adoptar un enfoque más prudente desde el principio. Al programar reuniones frecuentes con nuestros equipos mundiales y regionales para comprender dónde se necesitan los recursos, pudimos realizar contrataciones estratégicas de manera sistemática y eficaz. Mientras dure el invierno cripto, tendremos una oportunidad perfecta para atraer talento al mercado y fortalecer nuestra base, priorizar el crecimiento y estar preparados para dar la bienvenida a la próxima ronda de adopción de la criptografía cuando el mercado recupere su fortaleza".
En el futuro, Bitget tiene como objetivo ampliar su fuerza laboral global a 1.000 empleados, lo que equivale a unas 500 nuevas contrataciones para fines de año, principalmente en los campos de desarrollo de productos y servicio al cliente.
Contacto para los medios:
andrea.leung@bitget.com
simran@bitget.com
FUENTE Bitget
PR Newswire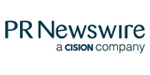 PR Newswire's news distribution, targeting, monitoring and marketing solutions help you connect and engage with target audiences across the globe.