I M Quarries Limited (IM1.NSX) Possible New Business
Sydney, Australia (ABN Newswire) - The directors of I M Quarries Limited (NSX:IM1) wishes to announce that the Company had on 22 September 2022 entered into a Memorandum of Understanding (MOU) with Straits Biopharma Pte Ltd (Straits) and B.Health Asia Pte Ltd (B.Health) in relation to a possible establishment of a partnership entity to bring into China market, products and services and expertise of Straits through the collaboration afforded through the Company's business network in China, assisted and coordinated by B.Health in the area of marketing development.
Straits, in partnership with Nanyang Technological University (NTU), a major publicly-funded university in Singapore, is developing chronic disease treatment options through research and development in plant biologics. In particular, it has developed a range of scientifically-validated biologic solutions which are designed to provide effective physiological and neurological health and well-being support using European Medicines Agency (EMA) approved and/or peer reviewed phytonutrient ingredient formulations, including a range of products under the Phytor brand.
B.Health holds exclusive marketing rights to products produced or developed by Straits.
The scope of the collaboration envisaged under the MOU includes:
1. For the import and distribution of Phytor products, any other of its sub-brands and all related brands under Straits in China, B.Health will appoint the Company (or its locally incorporated subsidiary) as its master sales distributor for the China market. B.Health will provide IMQ advice and consultation to develop its sales strategy in China.
2. For the clinical trials aspect of the collaboration, the Company shall assist Straits to achieve adjuvant oncology drug status for its products in China via the clinical trial path as prescribed by local Chinese regulations.
3. For the joint research aspect of the collaboration, the Company shall arrange for leading medical and academic institutions in Chongqing and/or other cities of China to conduct joint research and development of plant biologics, phytonutrients and phytochemicals to address treatments for chronic diseases such as cancer and other diseases. Straits shall made available the expertise of relevant principals from NTU for such joint research.
4. For the processing and manufacturing aspect of the collaboration, the Company shall be responsible for sourcing of ingredients, overseeing the planting of traditional medicinal herbs required for the manufacturing process, and the setting up and development of processing centres, either on its own or in collaboration with suitable local partners.
Directors wish to caution that notwithstanding that the Company had entered into the MOU, there is no assurance that the a definitive agreement in relation to the proposed collaboration with the parties will be entered into or, even if such a definitive agreement is entered into, the partnership entity to be established under the definitive agreement will be set up and/or commence business.


About I M Quarries Limited:

I M QUARRIES LIMITED (NSX:IM1) holds the Houyao Garnet Tenement, the company's single largest mining asset, bearing some 20.43 million tonnes of JORC Defined Mineral Resource. The Company strives to seek new assets and investment opportunities to bring even greater shareholder value.


Source:
I M Quarries Limited
ABN Newswire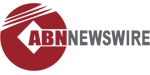 ABN Newswire is a business newswire and press release distribution service for listed companies on stock exchanges globally. ABN Newswire distributes company announcements to the professional platforms, finance portals and syndicates important corporate news to a wide variety of news aggregators and financial news systems.