Antaisolar und Jinko Technology vereinbaren weltweite strategische Zusammenarbeit auf der SNEC 2023
Antaisolar und Jinko Technology vereinbaren weltweite strategische Zusammenarbeit auf der SNEC 2023
PR Newswire
SHANGHAI, 26. Mai 2023
SHANGHAI, 26. Mai 2023 /PRNewswire/ -- Am 25. Mai hielten Antaisolar und Jinko Technology eine Zeremonie zur Unterzeichnung einer strategischen Zusammenarbeit auf der SNEC 2023 in Shanghai ab. Die beiden Parteien einigten sich darauf, eine globale strategische Partnerschaft auf dem Gebiet der sauberen Energie einzugehen, die auf den Grundsätzen des gegenseitigen Nutzens, komplementärer Vorteile, der Ressourcenteilung und einer Win-Win-Entwicklung basiert. Der CEO von Antaisolar, Huang Liqin, und der CEO von Jinko Technology, Wang Hong, unterzeichneten im Namen beider Parteien.
Die globale Branche für saubere Energie ist hart umkämpft; gleichzeitig ist die Entwicklung sauberer Energie für viele Länder ein gemeinsames Ziel, um die Energiewende und Kohlenstoffneutralität zu erreichen. China hat eine vollständige und effiziente Photovoltaik-Industriekette aufgebaut, die weltweit eine Führungsposition einnimmt. Antaisolar und Jinko Technology sind zwei Unternehmen, die seit vielen Jahren im Photovoltaikbereich tätig sind. Sie haben seit 2022 an mehreren in- und ausländischen Projekten zusammengearbeitet. Mit einem strategischen Kooperationsabkommen werden sie ihren Austausch bei Projekten, Technologien, Mitarbeitern und in anderen Bereichen vertiefen und ihre Beziehung auf eine neue Ebene heben.
Die Unterzeichnung eines strategischen Kooperationsabkommens mit Jinko Technology auf der SNEC sei von großer Bedeutung, so Huang Liqin, CEO von Antaisolar. Antaisolar ist der führende Anbieter der gesamten Industriekette für PV-Montagesysteme, der kontinuierlich Innovation und Durchbruch in Forschung und Entwicklung verfolgt und bisher mehr als 25 GW an Komplettlösungen, einschließlich Solarmontagesystemen und Nachführsystemen für globale Kunden bereitgestellt hat. Beide Seiten haben sowohl eine Wertausrichtung als auch Komplementarität in Bezug auf berufliche Fähigkeiten, Technologien und Ressourcen. Durch Nutzung ihrer Projekterfahrung und ihrer technischen Vorteile werden sie im Zusammenschluss sauberere und kohlenstoffarme PV-Anlagen bauen und durch praktische Maßnahmen umweltfreundliches Wachstum fördern.
Wang Hong, CEO von Jinko Technology erklärte, die Zusammenarbeit mit Antaisolar sei ein wichtiger Baustein in der Branche für saubere Energie. Die beiden Seiten werden ihre Zusammenarbeit weiter vertiefen, gemeinsam potenzielle Möglichkeiten erkunden, den Solarmarkt entwickeln, nachhaltige, saubere und effiziente Standorte zur Erzeugung von Solarenergie und Produktion von Anlagen weltweit aufbauen, technologische und wirtschaftliche Innovationen fördern und die Welt mit sauberer Energie versorgen.
In Zukunft werden Antaisolar und Jinko Technology weiterhin zu beiderseitig vorteilhaften Bedingungen auf dem globalen Markt zusammenarbeiten, eine Win-Win-Strategie umsetzen, stabile, zuverlässige, innovative und effiziente Solarlösungen für globale Kunden bereitstellen, den Bau eines sauberen, kohlenstoffarmen, sicheren und effizienten Energiesystems effektiv unterstützen und den Wandel hin zu umweltfreundlicher und kohlenstoffarmer Energie unterstützen.
Foto - https://mma.prnewswire.com/media/2086392/image_5016703_20037139.jpg
View original content:https://www.prnewswire.com/news-releases/antaisolar-und-jinko-technology-vereinbaren-weltweite-strategische-zusammenarbeit-auf-der-snec-2023-301836045.html
PR Newswire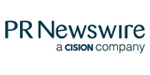 PR Newswire's news distribution, targeting, monitoring and marketing solutions help you connect and engage with target audiences across the globe.