Expansion stratégique de BGV : La certification AMF alimente le capital-risque AI-First en France
Expansion stratégique de BGV : La certification AMF alimente le capital-risque AI-First en France
PR Newswire
MENLO PARK, Calif., 19 septembre 2023
MENLO PARK, Calif., 19 septembre 2023 /PRNewswire/ -- BGV, la plateforme de capital-risque transfrontalière basée dans la Silicon Valley, est fière d'annoncer que BGV France a reçu l'autorisation formelle de l'AMF (Autorité des marchés financiers) en tant que société de gestion de portefeuille.
Cette autorisation, délivrée sous le numéro GP-20230015 qui a pris effet le 7 juillet 2023, confirme que le programme d'activité proposé par BGV France est conforme aux règles et règlements de l'AMF. Cette reconnaissance témoigne de la maturité professionnelle et de l'intégrité des systèmes et processus de gestion de BGV pour l'administration de ses fonds.
La stratégie d'investissement transfrontalière unique de BGV est au cœur de sa philosophie. Issus de l'immigration, les partenaires de BGV ont une compréhension directe et profonde des défis auxquels sont confrontés les fondateurs immigrés. La stratégie de l'entreprise permet à BGV d'identifier des startups prometteuses et rentables, issues de pôles d'innovation situés en dehors de la Silicon Valley, et de les aider à s'implanter sur le marché américain. 80 % des entreprises du portefeuille de BGV ne sont pas originaires de la Silicon Valley, ce qui souligne l'engagement de l'équipe en faveur de l'innovation mondiale. Avec un portefeuille représentant des entreprises aux États-Unis, en Israël, en Europe et en Inde, BGV occupe une place centrale dans le corridor d'innovation franco-américain, qui est encore renforcée par la certification AMF.
Eric Benhamou, fondateur et partenaire général de BGV, a déclaré : « Notre expertise dans la création de startups AI-First, bien avant que la tendance mondiale ne prenne de l'ampleur, nous a amenés à notre thèse unique, qui se situe à l'intersection des entreprises technologiques de l'Entreprise 4.0 et de l'innovation transfrontalière. Nous ne sommes pas seulement des investisseurs, nous sommes des gestionnaires de terrain avec une spécialisation dans l'IA, et nous travaillons en étroite collaboration avec nos équipes pour les aider à naviguer dans ce paysage d'innovation dynamique. Par conséquent, cette certification AMF nous rapproche un peu plus de nos investisseurs et entrepreneurs français et européens, et fait progresser de manière évidente notre stratégie transfrontalière visant à capitaliser sur le potentiel de transformation de la région. »
L'importance de la certification AMF est double. Tout d'abord, elle devrait offrir une assurance supplémentaire aux investisseurs institutionnels qui connaissent mieux le régime de l'AMF que celui de la FINRA (États-Unis). Ensuite, cette étape renforce l'intention stratégique de BGV d'établir une présence plus solide en Europe et d'approfondir ses liens avec l'écosystème technologique français. Grâce à sa connaissance approfondie du paysage français et à son nouveau bureau en Île-de-France, BGV fait office de passerelle vers l'innovation de la Silicon Valley et devrait abaisser la barrière pour les investisseurs français en capital-risque qui souhaitent participer à la vague mondiale d'innovation dans le domaine de l'intelligence artificielle.
Sarah Benhamou dirigera la « société de gestion de portefeuille » de BGV France en tant que présidente, et devrait doubler la taille de son équipe au cours des trois prochaines années, dans le cadre de l'expansion stratégique de BGV. Eric Buatois et Eric Benhamou, partenaires généraux de BGV, seront les gérants de la société. Tous trois feront également partie du comité d'investissement de la société.
BGV reste fidèle à sa thèse d'investissement unique centrée sur l'Entreprise 4.0, en se concentrant sur les startups B2B qui exploitent des technologies avancées telles que l'intelligence artificielle. Avec ce développement récent, BGV renforce son engagement à stimuler l'innovation et à créer un impact durable sur les marchés mondiaux.
À propos du BGV:
BGV est une société de capital-risque profondément ancrée dans la Silicon Valley, qui se concentre exclusivement sur l'innovation technologique de l'Entreprise 4.0. Le partenariat recherche des entreprises dans les pôles d'innovation du monde entier et déploie du capital financier et humain de la phase d'amorçage jusqu'à l'introduction en bourse. Avec des bureaux à Menlo Park, Tel-Aviv, Paris et Bangalore, BGV est un exemple d'investissement en capital-risque transfrontalier, avec un portefeuille représentant des entreprises aux États-Unis, en Israël, en Europe et en Inde.
Pour les demandes des médias et de plus amples informations, veuillez contacter:
Sarah Benhamou
Présidente de BGV France
[email protected] 
View original content:https://www.prnewswire.com/fr/communiques-de-presse/expansion-strategique-de-bgv--la-certification-amf-alimente-le-capital-risque-ai-first-en-france-301932527.html
PR Newswire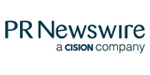 PR Newswire's news distribution, targeting, monitoring and marketing solutions help you connect and engage with target audiences across the globe.