Nephros to Present at LD Micro Main Event XVI
South Orange, New Jersey--(Newsfile Corp. - September 19, 2023) - Nephros, Inc. (NASDAQ: NEPH), a leading water technology company providing filtration solutions to the medical and commercial markets, today announced that it will be presenting at the 16th annual Main Event on Tuesday, October 3rd at 9:00 AM PT at the Luxe Sunset Boulevard Hotel. Robert Banks, President & CEO, will be giving the presentation.
Event: LD Micro Main Event XVI
Date: October 3-5th, 2023
Presentation: October 3rd at 9:00 AM PT
Virtual Registration: https://me23.sequireevents.com/
*1x1s available for qualified investors
About Nephros
Nephros is committed to improving the human relationship with water through leading, accessible technology. We provide innovative water filtration products and services, along with water-quality education, as part of an integrated approach to water safety. Nephros goods serve the needs of customers within the healthcare and commercial markets, offering both proactive and emergency solutions for water management.
For more information about Nephros, please visit www.nephros.com.
About LD Micro 
LD Micro, a wholly owned subsidiary of Freedom US Markets, was founded in 2006 with the sole purpose of being an independent resource in the micro-cap space. Through the LD Micro Index and annual investor conferences, LD has served as an invaluable asset to all those interested in discovering the next generation of great companies. For more information on LD Micro, visit www.ldmicro.com; to learn more about Freedom US Markets, visit www.freedomusmkts.com.
To present or register, please contact [email protected].
Investor Relations Contacts:
Kirin Smith, President
PCG Advisory, Inc.
(646) 823-8656
[email protected]
Robert Banks, President & CEO
Nephros, Inc.
(201) 343-5202 x110
[email protected]
To view the source version of this press release, please visit https://www.newsfilecorp.com/release/181121
Newsfile Corp.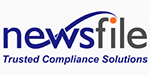 Newsfile Corp. is a press release service for companies of all sizes. With a distribution of over 6,000 media and financial databases, Newsfile delivers press releases to a global audience.