GLOBAL CRYPTO ATM LEADER OLLIV BRINGS CASH-TO-CRYPTO SERVICES TO NEW ZEALAND FURTHERING GLOBAL ACCESS TO THE DIGITAL ECONOMY
GLOBAL CRYPTO ATM LEADER OLLIV BRINGS CASH-TO-CRYPTO SERVICES TO NEW ZEALAND FURTHERING GLOBAL ACCESS TO THE DIGITAL ECONOMY
PR Newswire
AUCKLAND, New Zealand, Sept. 20, 2023
With More than 4,500 ATM Kiosks Across the US, Canada, Australia, New Zealand, South Africa, Italy, Panama, and Brazil the Award-Winning Company Launches the First Crypto ATM in New Zealand.
AUCKLAND, New Zealand, Sept. 20, 2023 /PRNewswire/ -- Olliv, a leading fintech company powered by cryptocurrency, today announced its official expansion into New Zealand becoming the first bitcoin ATM operator in the country. The company, most known for its network of 4,500 bitcoin ATMs, plans to expand its footprint within Aotearoa throughout 2023, furthering its mission to lift people up to achieve their full potential by connecting them to the global digital economy. Olliv encourages the use of self-custodial wallets when using its kiosks, removing the uncertainty of unknown third-party custodians, and ensuring customers always have control of their own assets.
"We are excited to bring our bitcoin kiosks to New Zealand," said Ben Weiss, CEO and Co-Founder of Olliv. "Since the inception of Olliv, we've prioritized a self-custody model and accessibility. We believe in never holding customer funds because consumers deserve to always have control over their own assets. We look forward to connecting consumers in New Zealand with our award-winning customer service to make bitcoin and other cryptocurrencies easy to obtain. We can't wait to expand our offerings within the area and become a trusted crypto service for the community."
This expansion comes off the heels of significant company growth and innovation, including the US launch of a safe, inclusive, and easy-to-use next-generation crypto platform in April 2023 and expansions in multiple countries since 2022.
"With the success of our ATM network in Australia, the launch of New Zealand's first cryptocurrency ATM is a thrilling milestone," said Matthew Pook, Vice President of Olliv Australia and New Zealand. "New Zealand's growing interest in cryptocurrency makes it a strategic choice for the company. We are excited to bring our kiosks to all major population centres in the future and continue to boost adoption on a global scale. Our goal is to make crypto easily accessible to everyone and we hope this expansion will encourage more people to be a part of the digital economy and embrace the world of digital assets."
Olliv remains a trusted resource for customers showcasing dedication to industry compliance and transparency. The company has put an emphasis on customer support and education, doubling down on its human-to-human customer service and Order Desk support team. In doing so, Olliv's 2022 revenue exceeded $130 million, and its team is projected to grow by 23% by the end of 2023. Since inception, Olliv has expanded across 49 U.S. states and eight new markets including Australia, Puerto Rico, Canada, New Zealand, South Africa, Italy, Panama, and Brazil, with plans to expand to more countries by 2024. This impressive growth puts Olliv on the frontline of a financial revolution where cryptocurrency and blockchain technology can empower investors around the world.
Customers can learn more at www.olliv.com/en-NZ or visit the kiosk locator to find new locations in New Zealand as they become available. For more information about Olliv, please visit Olliv.com and join the conversation on Facebook, Twitter, Instagram and LinkedIn. 
About Olliv
Olliv is a leading fintech company powered by cryptocurrency. The company operates the world's largest network of cryptocurrency ATMs by transaction volume with over 4,500 kiosks across 49 US states, Puerto Rico, Canada, Australia, New Zealand, South Africa, Italy, Panama, and Brazil supporting the buying and selling of major cryptocurrencies with cash.
Olliv was founded as CoinFlip in 2015 by Daniel Polotsky, Kris Dayrit, Alan Gurevich, and Ben Weiss. Headquartered in Chicago, the company placed in the top 500 on the 2021, 2022, and 2023 Inc. 5000 list, and on the 2022 Deloitte Technology Fast 500, was named the 2021 and 2022 #1 fastest-growing company in Chicago by Crain's and was awarded the 2021 and 2022 Stevie® Awards for Customer Service. For more information about Olliv, please visit Olliv.com.
Contacts:
Media contact: [email protected]
Logo - https://mma.prnewswire.com/media/2063064/Olliv_by_CoinFlip_Logo_v1.jpg 
View original content:https://www.prnewswire.com/apac/news-releases/global-crypto-atm-leader-olliv-brings-cash-to-crypto-services-to-new-zealand-furthering-global-access-to-the-digital-economy-301932581.html
SOURCE Olliv
PR Newswire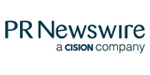 PR Newswire's news distribution, targeting, monitoring and marketing solutions help you connect and engage with target audiences across the globe.