CORRECTION -- VS Media Limited Announces Pricing Of Initial Public Offering
HONG KONG, Sept. 27, 2023 (GLOBE NEWSWIRE) -- In a previous release issued under the same headline by VS Media Holdings Limited (NASDAQ: VSME) ("VS Media," or the "Company"), there were inaccuracies regarding important dates. Please note that the Company's shares are expected to begin trading on the Nasdaq Capital Market on September 28, 2023 not September 27, 2023. In addition, the Offering is expected to close on October 2, 2023 not September 29, 2023. The corrected release follows:

VS Media Holdings Limited today announced the pricing of its initial public offering of 2,000,000 Class A ordinary shares at a price to the public of $5.00 per share for a total of $10,000,000 of gross proceeds to the Company (the "Offering"), before deducting underwriting discounts, commissions, and other Offering expenses.
The shares are expected to begin trading on The Nasdaq Capital Market on September 28, 2023, under the ticker symbol "VSME." The Offering is expected to close on October 2, 2023, subject to the satisfaction of customary closing conditions.
Univest Securities, LLC is acting as the underwriter for the Offering.
A registration statement on Form F-1, as amended (File No. 333-273914), relating to these securities was filed with the Securities and Exchange Commission ("SEC") and was declared effective on September 26, 2023. The Offering is being made only by means of a prospectus. A copy of the final prospectus relating to the Offering will be filed with the SEC and will be available on the SEC's website at www.sec.gov. A copy of the final prospectus relating to the Offering may be obtained, when available, from Univest Securities, LLC by way of emailing requests to [email protected]; or by calling +1 212-343-8888; or by request by standard mail to Univest Securities, LLC, Attention: Edric Guo, 75 Rockefeller Plaza, Suite 18C, New York, NY 10019.
This press release shall not constitute an offer to sell or the solicitation of an offer to buy these securities, nor shall there be any sale of these securities in any state or jurisdiction in which such offer, solicitation, or sale would be unlawful prior to registration or qualification under the securities laws of any such state or jurisdiction.
About VS Media Holdings Limited
VS Media Holdings Limited is a Hong Kong-based company which manages a global network of digital creators ("Creators") who create and publish content to social media platforms such as YouTube, Facebook, Instagram, and TikTok. Their Creators include influencers, KOLs—Key Opinion Leaders, bloggers, and other content creators who cultivate fanbases on social media platforms. The Company empowers and supports Creators by (i) providing them with production facilities, training, and funding to produce quality content; (ii) helping them expand their social media influence and fanbase by assisting with marketing, public relations and audience analytics; and (iii) most importantly, enabling them to monetize their influence by working effectively with brands, platforms, and fans. It also bridges the divide between brands and Creators through helping brands reach their target audience effectively by (i) advising on content strategy and budget and recommending specific Creators; (ii) communicating with and managing selected Creators; (iii) producing engaging and relevant content with Creators to promote key messages for brands; (iv) publishing branded content on Creators' social media channels; (v) amplifying the reach of Creators' and brands' content through precise media planning and buying on social media platforms; (vi) providing optimization and retainer services through data analysis and reporting.
For more information on the Company, please log on https://www.vs-media.com/.
Cautionary Note Regarding Forward-Looking Statements
This press release contains forward-looking statements that are subject to various risks and uncertainties. Such statements include statements regarding the Company's ability to grow its business and other statements that are not historical facts, including statements which may be accompanied by the words "intends," "may," "will," "plans," "expects," "anticipates," "projects," "predicts," "estimates," "aims," "believes," "hopes," "potential" or similar words. Actual results could differ materially from those described in these forward-looking statements due to certain factors, including without limitation, the Company's ability to achieve profitable operations, customer acceptance of new products, the effects of the spread of Coronavirus (COVID-19) and future measures taken by authorities in the countries wherein the Company has supply chain partners, the demand for the Company's products and the Company's customers' economic condition, the impact of competitive products and pricing, successfully managing and, general economic conditions and other risk factors detailed in the Company's filings with the United States Securities and Exchange Commission. The forward-looking statements contained in this press release are made as of the date of this press release, and the Company does not undertake any responsibility to update the forward-looking statements in this release, except in accordance with applicable law.
CONTACT INFORMATION:
For media queries, please contact:
VS Media Holdings Limited
[email protected]
Underwriter
Univest Securities, LLC
[email protected]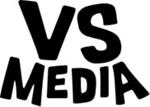 GlobeNewsWire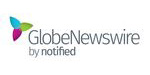 GlobeNewswire is one of the world's largest newswire distribution networks, specializing in the delivery of corporate press releases, financial disclosures and multimedia content to media, investors, and consumers worldwide.