Sydney's CBD Waste Achieves Significant Revenue Growth in Sustainable Waste Management
Sydney, Australia--(Newsfile Corp. - September 29, 2023) -  CBD Waste, a boutique waste management and recycling company, announced a remarkable 149% total company revenue growth for the fiscal year 2023. The Sydney-based firm specialises in servicing office towers and businesses in Sydney's CBDs and surrounding suburbs. CBD Waste has established itself as a market leader in the waste management industry, committed to sustainability and efficient service delivery.
Mark Ryan, CEO of CBD Waste (Photo from CBD Waste)


Mark Ryan, CEO of CBD Waste, expressed enthusiasm about the recent accomplishments. "We're proud of the revenue growth we've experienced, but we're even prouder of the sustainable impact we're making in Sydney's CBD and surrounding areas," he shared. "This growth is not just a testament to our quality service but also reflects the ambitious sustainability goals of our valued clients."
The company currently services the largest commercial cleaning company in Sydney's CBD, managing premium waste and recycling services across 37 sites. "This is significant for us because it showcases our ability to handle high-quantity jobs with the utmost reliability," added Ryan.
Innovative Solutions for Sustainability
CBD Waste has also been a pioneer in the industry, offering unique services that contribute to sustainability. One such offering is its dry waste service, a collaboration with a strategic partner specialising in waste-to-energy technology. Any dry waste that typically ends up in a general waste bin is diverted from landfills and converted into energy through a cutting-edge waste-to-energy technique. "This service alone has helped increase our client's landfill diversion rates by 30%, a significant step toward a more sustainable future," Ryan claimed.
The firm has stood out for its competitive pricing strategy without compromising service delivery. Its rear lift truck service, a best-seller, allows waste collection from difficult-to-access buildings-especially a common issue in Sydney's CBD. CBD Waste provides each client with tailored waste management solutions aligned with current best practices in waste management and recycling.
Rapid Client Growth Since Inception
Since its inception, CBD Waste has generated 300 clients and is working on brand awareness and lead acquisition in Sydney's CBD and surrounding areas. The company targets local business owners keen to align its operations with sustainable waste management practices.
Mark Ryan concluded, "The last fiscal year was transformative for CBD Waste. We've proven that combining sustainable business practices with financial growth is possible. We look forward to more businesses joining us on this journey toward a greener, cleaner Sydney."
For more information on how CBD Waste can help your business achieve its sustainability goals while offering reliable and cost-effective waste management solutions, visit www.cbdwaste.com.au
About CBD Waste
CBD Waste is a boutique waste management and recycling company based in Sydney, Australia. The company specialises in office towers and business locations in Sydney's CBDs and surrounding suburbs and offers bespoke waste management solutions designed to support its clients' sustainability goals. CBD Waste is known for its reliability, competitive pricing, and commitment to innovative, sustainable waste management solutions.
Contact Information:
Contact Person's Name: Mark Ryan, General Manager
Company/Organization Name: CBD Waste
Company website: http://www.cbdwaste.com.au/
Contact Email Address: [email protected]
To view the source version of this press release, please visit https://www.newsfilecorp.com/release/182198
Newsfile Corp.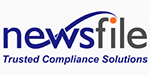 Newsfile Corp. is a press release service for companies of all sizes. With a distribution of over 6,000 media and financial databases, Newsfile delivers press releases to a global audience.