OSFI discussion paper looks at climate-related risks for pension plans
Morneau Shepell released the February 2021 issue of its monthly newsletter, News & Views, in which the company looks at the following topics:
About Morneau Shepell
Morneau Shepell is a leading provider of technology-enabled HR services that deliver an integrated approach to employee wellbeing through our cloud-based platform. Our focus is providing world-class solutions to our clients to support the mental, physical, social and financial wellbeing of their people. By improving lives, we improve business. Our approach spans services in employee and family assistance, health and wellness, recognition, pension and benefits administration, retirement consulting, actuarial and investment services. Morneau Shepell employs approximately 6,000 employees who work with some 24,000 client organizations that use our services in 162 countries. Morneau Shepell is a publicly traded company on the Toronto Stock Exchange (TSX: MSI). For more information, visit morneaushepell.com.
ID-CORP ID-RS
View source version on businesswire.com: https://www.businesswire.com/news/home/20210226005091/en/
Business Wire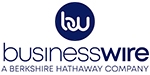 Business Wire, gekocht door Berkshire Hathaway in 2006, is marktleider op het gebied van commerciële nieuwsdistributie. Wereldwijd vertrouwen duizenden bedrijven op Business Wire voor het distribueren van hun Press releases, wettelijke documenten, foto's en multimedia naar journalisten, financiële experts, investeerders, regelgevende instanties en consumenten.