CURE Pharmaceutical Announces Research Collaboration with CannaKids to Develop Cannabinoid and Terpene Molecules Using Cure's Proprietary Delivery Technologies
OXNARD, Calif., March 06, 2017 (GLOBE NEWSWIRE) -- CURE Pharmaceutical (OTCQB:CURR), ("CURE") or (the "Company"), a leading disruptive drug delivery technology company serving the pharmaceutical, biotech, veterinarian, nutraceutical and medical foods markets, today announces a research collaboration with CannaKids in order to develop and research the delivery of various forms and components of cannabinoid molecules for both human and animal therapeutic use via CURE's patented drug delivery technology.  Multiple human and animal studies have shown that endocannabinoids may play a key role in metabolic processes, lipolysis, pain, gastrointestinal and cancer. 

"This is a logical step for CURE, as the demand for cannabinoid therapeutics has already gained momentum, we have created an entire division of the company dedicated to the discovery and development of clinically proven and New Chemical Entities (NCEs), cannabinoid drug molecules integrated into our proprietary CureFilm™ and other delivery technologies," said Rob Davidson, CEO of CURE Pharmaceutical. "Some of these drugs will be repurposed for new indications, delivered through alternate routes, designed as prodrugs, combined with other drugs and through the use of our proprietary delivery technologies titer the accurate dosage for optimal effectiveness."  
CURE Pharmaceutical is taking a leadership role in optimizing plant base cannabinoids, by vertically integrating drug discovery, proprietary extraction technology, genetic-specific cannabinoids research, and drug development. 
"CURE's strategy is to bring new cannabinoid molecules to the market through the FDA regulatory approval process while utilizing its proprietary delivery technologies to increase efficacy as well as widening the overall therapeutic index," said Dr. Ed Maliski, chief scientific officer, CURE Pharmaceutical. 
Both companies will contribute intellectual property, including drug formulations, delivery platform and manufacturing processes, as well as participating in the research of new technologies and formulations for cannabinoid-therapeutic based products for a variety of indications. 
"CannaKids is an excellent partner with whom we believe we can identify clinical need, optimal formulation and appropriate market access," added Mr. Davidson.
Successful drug candidates will need to go through clinical trials as well as the full regulatory process in each country in which the companies wish to distribute them.  It is currently anticipated that initial clinical trials will be conducted in the European Union and Israel.  

"We are excited to be collaborating with CURE Pharmaceutical, as oral thin film formulation is a logical application for cannabis-derived products," said Tracy Ryan, CEO of Cannakids. "CURE's experience and reputation for scientific integrity, efficiency and purity of its internal formulation and manufacturing processes, make them an ideal partner in this venture to bring pharmaceutical-based cannabinoid therapeutics to the market."
About CURE Pharmaceutical
Headquartered in Oxnard, CA, CURE Pharmaceutical is a fully integrated specialty pharmaceutical/bioscience company with disruptive proprietary drug delivery technologies for a broad range of molecules that it develops and manufactures in its state of the art cGMP facility.  CURE leverages novel drug delivery technologies to develop and commercialize new applications of proven therapeutics. Cure partners with pharmaceutical and biotech companies looking for new methods to deliver their proprietary molecules.   The technology enables differentiation within large therapeutic categories and potentially improves patient compliance while widening the therapeutic index.  CURE Pharmaceutical is traded under the symbol CURR.  For more information about CURE Pharmaceutical, please visit its website at www.curepharmaceutical.com. 
About CannaKids
CannaKids is a California Cooperative Corporation headquartered in Sherman Oaks, California that has developed a full line of cannabinoid therapies to help aid patients with various conditions.  Providing medical clinicians and wellness coaches who specialize in in both Western medicine and anecdotal cannabinoid dosing, CannaKids prides themselves on having experienced caregivers on hand to help ensure a patient has a positive experience.  CannaKids' CEO Tracy Ryan started her company after seeing success when using cannabinoid therapy on her own daughter after she was diagnosed with a rare brain tumor at the age of 8 ½ months old.  After establishing CannaKids in mid 2014, Mrs. Ryan partnered with scientists and pediatric physicians to formulate her own product line that was later released into the California Market in March of 2015.  CannaKids has now worked with over 500 California based medical cannabis patients, and is excited to move forward with clinical research alongside Cure Pharmaceutical. 
For more information on CannaKids please visit www.CannaKids.org.    
Forward-looking statements
This press release contains forward-looking statements, which are subject to a number of risks and uncertainties. All statements, other than statements of fact, including those statements with respect to the Company's business development, are forward-looking statements. Forward-looking statements speak only as of the date made and are not guarantees of future performance. We undertake no obligation to publicly update or revise any forward-looking statements.
Contact:
Jules Abraham
JQA Partners, Inc.
917-885-7378
[email protected]
GlobeNewsWire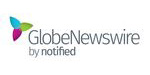 GlobeNewswire est l'un des plus grands réseaux de distribution de nouvelles au monde, spécialisé dans la diffusion de communiqués de presse, d'informations financières et de contenus multimédias aux investisseurs, médias, et lecteurs du monde entier.