DIRTT Reimburses 22NW for Expenses Related to Contested Director Election
CALGARY, Alberta, June 02, 2023 (GLOBE NEWSWIRE) -- DIRTT Environmental Solutions Ltd. ("DIRTT" or the "Company") (TSX:DRT, NASDAQ:DRTT), a global leader in industrialized construction, is pleased to announce that it has issued 3,899,745 common shares of DIRTT to 22NW Fund, LP at a deemed price of $0.40 per common share, as reimbursement for legal and other expenses incurred by 22NW Fund, LP in connection with the Company's contested director election at the annual and special meeting of shareholders held on April 26, 2022. The agreement to issue the common shares was previously announced by the Company on March 16, 2023, subject to shareholder approval, which approval was received at the 2023 annual and special meeting of shareholders held on May 30, 2023.

ABOUT DIRTT
DIRTT is a global leader in industrialized construction. Its integrated system of physical products and digital tools empowers organizations, together with construction and design leaders, to build high-performing, adaptable, interior environments. Operating in the workplace, healthcare, education and public sector markets, DIRTT's system offers total design freedom, and greater certainty in cost, schedule and outcomes. Headquartered in Calgary, Alberta, Canada, DIRTT trades on Nasdaq under the symbol "DRTT" and on the TSX under the symbol "DRT".
FOR MORE INFORMATION, PLEASE CONTACT
DIRTT Investor Relations at [email protected]


GlobeNewsWire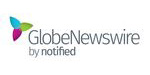 GlobeNewswire is one of the world's largest newswire distribution networks, specializing in the delivery of corporate press releases, financial disclosures and multimedia content to media, investors, and consumers worldwide.