Tips for becoming a good trader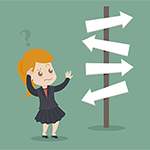 These
trading tips
are trading guidelines that will help you to improve your trading strategy. They are valuable aids in learning about trading, answering a lot of questions and giving you the benefit of more experienced traders' experience. It is good to listen to all tips from traders, they will accelerate your learning. In this section, we discuss the mistakes to avoid and also methods to improve your trading strategy. Reading them is good, applying them is better!
---
Playlist - Trading Tips :
In this playlist, CentralCharts has gathered the best Youtube videos offering trader tips and recommendations for winning in your trading.