Learning Forex: Foreign exchange market
Forex (abbreviation of Foreign Exchange) is the currency market, also called the foreign exchange market. Before investing, it is very important to understand the functioning of this specific market, how exchange rates change. The foreign exchange market also has its own language. If you want to become a real Forex trader, you must first learn the basics. It should be noted that the foreign exchange market is an interbank market where transactions are over-the-counter. Forex traders have a direct link through a broker unlike the stock market for example. For the best trading conditions, you need to select your broker carefully. You also need to learn money management and how to trade different currency pairs. There are a very large number of assets in Forex, and each currency (Euro, Dollar, Pound Sterling, Yen, etc.), each currency pair (EUR:USD, USD:JPY, etc.) fluctuate differently. The purpose of this guide for learning Forex (the foreign exchange market) is to train you well and prepare you for Forex trading so that all the odds are on your side.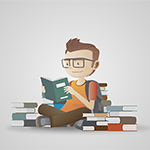 Forex for Dummies - Novice Trader's Guide
What are exchange rates? What are the determinants of supply and demand for a currency? What are pips and lots? How does leverage work? What are the advantages of trading Forex? These are all questions that we will answer in this section dedicated to discovering the foreign exchange market.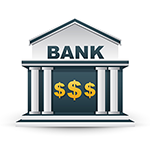 Forex Broker: compare to select the best
How should you choose a Forex broker? What criteria should be taken into account? What is a well-regulated broker? What are the pitfalls to avoid? How do Forex brokers work? The purpose of this section is not to advise you on a particular Forex broker, but to help you identify which ones to avoid and how to choose the right Forex broker for your trading profile.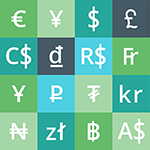 Learn how to trade Forex
How do you trade different currency pairs on the foreign exchange market? Which pairs should you trade depending on whether you trend with or against the trend, swing trade or scalp, trade short or long term. Each pair has its own characteristics and you must select those that best suit your trading profile to optimize your performance. In this section you will learn about Forex trading.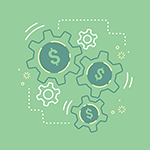 Money Management on Forex
If you don't want to raze your trading account, you need to learn what money management on Forex is about. You cannot win in the foreign exchange market without applying certain risk management rules. Money management is also a way to optimize your trading performance. In many cases, this is what makes the difference between a winning and losing trader, learning about Forex is learning about money management.