GridGain startet Service-Angebot für Apache Ignite
FOSTER CITY KALIFORNIEN/MÜNCHEN, Feb. 12, 2019 (GLOBE NEWSWIRE) -- GridGain Systems, Anbieter von In-Memory-Computing-Lösungen auf Basis von Apache® Ignite™, kündigt GridGain Basic Support an, den ersten speziell für Nutzer von Apache Ignite entwickelten Support. Dank GridGain´s Apache Ignite Support können Unternehmen mit neuen oder existierenden Apache-Ignite-Anwendungen auf die große Expertise von GridGain´s Support Staff zurückgreifen, um Leistungs- oder Zuverlässigkeitsprobleme zu beheben sowie Konfigurationsverbesserungen, Workarounds oder Software Patches zu identifizieren, mit denen sie die Leistung ihrer Ignite-Umgebung optimieren.

Mit dem Abonnement-basierten Supportservice können Anwender über das GridGain Support Portal schnell mit den Support-Ingenieuren von GridGain via Browser oder Email kommunizieren. Der GridGain Basic Support beinhaltet zudem eine zweistündige Erstberatung, um die aktuelle Umgebung des Kunden zu besprechen und Möglichkeiten zur Verbesserung der Leistung und der Zuverlässigkeit zu identifizieren. Darüber hinaus helfen die Experten von GridGain bei der Fehlerbehebung von Apache Ignite Bugs oder bei Schwierigkeiten durch Produktbeschränkungen und schlagen Workarounds vor oder identifizieren hilfreiche Software Patches.
GridGain entwickelte die Software, die später als Apache Ignite bekannt wurde, und stellte den Original-Code 2014 der Apache Software Foundation (ASF) kostenlos zur Verfügung. Apache Ignite wurde daraufhin eines der am schnellsten wachsenden ASF-Projekte, das Top-Level-Status erreichte und ist heute eines der Top 5 ASF-Projekte in Bezug auf Beiträgeanzahl und Aktivität in der Development-Liste. Es wird jährlich millionenfach heruntergeladen. GridGain Ingenieure tragen kontinuierlich zur Weiterentwicklung der Codebasis von Apache Ignite bei und sind seit Beginn aktiver Teil der Community.
Unternehmen, die Apache Ignite nutzen, können ab sofort GridGain auch für Beratungsservices und Trainings in Anspruch nehmen. Führende GridGain Berater stehen zudem zur Verfügung, um bei der Entwicklung von Architekturen neuer Anwendungen und der Überprüfung der Architektur bestehender Anwendungen zu helfen. Zudem unterstützen sie bei Leistungsoptimierungen, Proof-of-Concepts und Drittanbieterintegrationen sowie mit Interim-Mitarbeitern und ähnlichen Services. Trainings sind im GridGain Professional Services auch verfügbar.
GridGain Apache Ignite Support ist preiswert für 2.200 € (2.500 $) pro Recheneinheit (4 Prozessoren und 16 GB RAM) erhältlich.
"In den letzten vier Jahre ist Apache Ignite die Go-to-Open-Source-Plattform für verteiltes In-Memory Computing geworden – die essenzielle Technologie für Anwendungen, die hohe Rechenleistung mit hoher Skalierbarkeit benötigen", sagt Abe Kleinfeld, President und CEO of GridGain. "Unternehmen aller Branchen nutzen In-Memory Computing, um ihre Initiativen zur digitalen Transformation oder Omnichannel-Kundenansprache zu ermöglichen, was zum Einsatz tausender Apache-Ignite-Anwendungen weltweit geführt hat. Ab sofort unterstützt GridGain all diesen Organisationen dabei, mit den weltweit erfahrensten Apache-Ignite-Experten in Kontakt zu treten und dadurch noch bessere Ergebnisse zu erzielen."
Über GridGain® Systems
GridGain Systems revolutioniert den Echtzeit-Datenzugriff und die Datenverarbeitung, indem es eine In-Memory-Computing-Plattform auf Basis von Apache® Ignite™ anbietet. GridGain-Lösungen werden von globalen Unternehmen in den Bereichen Finanzen, Software, E-Commerce, Einzelhandel, Online-Business-Services, Gesundheitswesen, Telekommunikation und anderen wichtigen Branchen eingesetzt. Dazu gehören Kunden wie ING, Sberbank, Finastra, IHS Markit, Workday und Huawei. GridGain bietet eine bislang nie dagewesene Geschwindigkeit und massive Skalierbarkeit für Legacy- und Greenfield-Anwendungen. Die auf einem verteilten Cluster von Commodity-Servern installierte GridGain-Software kann sich zwischen den Anwendungs- und Datenschichten (RDBMS, NoSQL und Apache® Hadoop®) implementiert werden und erfordert kein Rip-and-Replace der vorhandenen Datenbanken. Zudem kann sie als transaktionale In-Memory SQL-Datenbank eingesetzt werden. GridGain ist die umfassendste In-Memory-Computing-Plattform für hochvolumige ACID-Transaktionen, Echtzeitanalysen, Web-Scale-Anwendungen, kontinuierliches Lernen und HTAP. Weitere Informationen finden Sie unter gridgain.com.
KONTAKT:
HBI GmbH
Simon Herrmann / Christian Fabricius
gridgain@hbi.de
Tel: +49 (0) 89 99 38 87 -33/-31
GridGain is a trademark or registered trademark of GridGain Systems, Inc. Apache, Apache Hadoop, Hadoop, Apache Ignite, Ignite, Apache Spark, and Spark, are trademarks of The Apache Software Foundation. All other product and company names herein may be trademarks of their registered owners.
GlobeNewsWire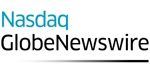 GlobeNewswire, a Nasdaq company, is one of the world's largest newswire distribution networks, specializing in the delivery of corporate press releases financial disclosures and multimedia content to the media, investment community, individual investors and the general public.