DGAP-News: USU bietet über Alexa neuen Voice-Service für den Kundendienst an
DGAP-News: USU Software AG / Schlagwort(e): Sonstiges
USU bietet über Alexa neuen Voice-Service für den Kundendienst an

12.02.2019 / 10:16
Für den Inhalt der Mitteilung ist der Emittent / Herausgeber verantwortlich.


---
Für Serviceorganisationen bietet der USU-Geschäftsbereich unymira ab sofort mit Alexa einen neuen sprachgesteuerten Kommunikationskanal für den Customer Service an. Der Spezialist für Customer-First-Lösungen ergänzt damit sein Portfolio rund um den digitalen Kundenservice um eine weitere Innovation. Mit dem unymira Voice-Service-Modul wird der persönliche Assistent von Amazon, Alexa, zum neuen digitalen Service-Agenten. Dieser unterstützt bei vielen Fragen im Self-Service.
Entwicklungspartner ist die Versicherungskammer Bayern, die damit ihren Kunden bzw. Interessenten die Möglichkeit gibt, sich künftig produktspezifisch z.B. über die Auslandsreisekrankenversicherung oder weitere Angebote zu informieren. Anwender erhalten durch Alexa rasch und unkompliziert Antworten auf ihre Fragen. Auf Unternehmensseite werden die Mitarbeiter des Kundenservice dadurch bei Standardthemen entlastet.
Und die Entwicklung geht noch weiter: durch die unymira-Funktion soll Alexa - wie aus anderen Einsatzszenarien gewohnt - nicht nur antworten, sondern einen echten Dialog mit den Anwendern führen, d.h. kontextbezogene Rückfragen stellen. So wird ein natürlicheres Serviceerlebnis ermöglicht. Im Rahmen der CallCenterWorld vom 19.-21. Februar in Berlin wird unymira dieses Einsatz-Szenario auf ihrem Messestand F3/G5 in Halle 3 live vorführen.
"Künftig wird kein innovativer Omni-Channel-Service mehr an der Einbindung eines Voice Service mit Alexa oder anderer digitaler Sprachassistenten vorbeikommen. Wir sind einer der ersten Hersteller, der diesen sprachgesteuerten Echtzeit-Service als Interaktionslösung anbietet. Basis hierfür ist unsere aktive Wissensdatenbank Knowledge Center und unser Chatbot Knowledge Bot. Die Pflege der Serviceinhalte erfolgt zentral in Knowledge Center, sodass Änderungen sofort in Alexa zur Verfügung stehen - ohne erneute Prüfung", kommentiert Sven Kolb, USU-Geschäftsführer.

Diese Pressemitteilung ist unter www.unymira.com/de sowie unter www.usu.de abrufbar.


USU GmbH

Die 1977 gegründete USU GmbH gehört zu den größten europäischen Anbietern für IT- und Knowledge-Management-Software. Marktführer aus allen Teilen der internationalen Wirtschaft schaffen mit USU-Anwendungen Transparenz, sind agiler, sparen Kosten und senken ihre Risiken.
Mit intelligenten Lösungen und ihrer Expertise im Kompetenzfeld Digital Interaction treibt der Geschäftsbereich unymira die Digitalisierung von Geschäftsprozessen voran. Durch Standard-Software und Beratungsleistungen werden Service-Abläufe automatisiert und Wissen aktiv für alle Kommunikations-Kanäle und Kundenkontaktpunkte in Vertrieb, Marketing und Kundenservice bereitgestellt. Das Customer-First-Portfolio in diesem Bereich wird durch individuelle Anwendungen, Portal- & CMS-Lösungen, UX-Design und Social Media Management komplettiert.
Die USU GmbH ist Teil der im Prime Standard der Deutschen Börse notierten USU Software AG (ISIN DE 000A0BVU28).
Weitere Informationen: www.usu.de

Kontakt
USU Software AG
Corporate Communications
Dr. Thomas Gerick
Tel.: +49 (0) 71 41 - 48 67 440
Fax: +49 (0) 71 41 - 48 67 300
E-Mail: t.gerick@usu-software.de
USU Software AG
Investor Relations
Falk Sorge
Tel.: +49 (0) 71 41 - 48 67 351
Fax: +49 (0) 71 41 - 48 67 108
E-Mail: f.sorge@usu-software.de
---
12.02.2019 Veröffentlichung einer Corporate News/Finanznachricht, übermittelt durch DGAP - ein Service der EQS Group AG.
Für den Inhalt der Mitteilung ist der Emittent / Herausgeber verantwortlich.

Die DGAP Distributionsservices umfassen gesetzliche Meldepflichten, Corporate News/Finanznachrichten und Pressemitteilungen.
Medienarchiv unter http://www.dgap.de

---
| | |
| --- | --- |
| Sprache: | Deutsch |
| Unternehmen: | USU Software AG |
| | Spitalhof |
| | 71696 Möglingen |
| | Deutschland |
| Telefon: | +49 (0)7141 4867-0 |
| Fax: | +49 (0)7141 4867-200 |
| E-Mail: | info@usu-software.de |
| Internet: | www.usu-software.de |
| ISIN: | DE000A0BVU28 |
| WKN: | A0BVU2 |
| Börsen: | Regulierter Markt in Frankfurt (Prime Standard); Freiverkehr in Berlin, Düsseldorf, Hamburg, München, Stuttgart, Tradegate Exchange |
Ende der Mitteilung
DGAP News-Service
774875 12.02.2019
EQS Group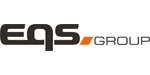 EQS Group is a leading international technology provider for Digital Investor Relations, Corporate Communications and Compliance. More than 8,000 companies worldwide trust EQS's products and services to securely, efficiently, and simultaneously fulfil complex national and international disclosure and compliance requirements, and to reach stakeholders globally.