En el cumpleaños n.° 60 de Gautam Adani, la familia Adani se compromete a donar INR 60.000 Cr a actividades benéficas
En el cumpleaños n.° 60 de Gautam Adani, la familia Adani se compromete a donar INR 60.000 Cr a actividades benéficas
PR Newswire
AHMEDABAD, India, 24 de junio de 2022
La donación se utilizará en las áreas de salud, salud, educación y desarrollo de habilidades
AHMEDABAD, India, 24 de junio de 2022 /PRNewswire/ -- En el año del aniversario del nacimiento del padre de Gautam Adani, Shri Shantilal Adani, y del cumpleaños n.° 60 de Gautam Adani, la familia Adani se ha comprometido a donar INR 60.000 crores a diversas causas sociales. Estos fondos serán administrados por la Adani Foundation.
Para poder aprovechar el potencial de la ventaja demográfica de India, cada vez es más necesario enfocarse en las áreas de salud, educación y desarrollo de habilidades. Las deficiencias en cada una de estas áreas son obstáculos para una "India autosuficiente". La Adani Foundation ha adquirido amplia experiencia en el trabajo con comunidades enfocadas en esfuerzos de desarrollo integrados en todas estas áreas. Abordar estos desafíos puede mejorar significativamente la competencia y competitividad de la futura fuerza laboral.
"Además de ser el centenario del nacimiento de mi inspirador padre, este año también cumplo 60 y, por lo tanto, la familia decidió colaborar con INR 60.000 crores para actividades benéficas relacionadas con la salud, la educación y el desarrollo de actividades, especialmente en las regiones rurales de nuestra nación", expresó el Sr. Gautam Adani, presidente de Adani Group. "En el nivel básico, los programas relacionados con estas tres áreas deben verse de manera integral y juntos constituyen los impulsores para construir una India equitativa y preparada para el futuro. Nuestra experiencia en la planificación y ejecución de grandes proyectos, así como las lecciones obtenidas a través del trabajo realizado por la Adani Foundation, nos ayudarán a acelerar estos programas de manera extraordinaria. Esta contribución de la familia Adani pretende aprovechar algunas de las mentes más brillantes que tienen la pasión de marcar una diferencia en el proceso de la Adani Foundation para hacer más y poner en práctica nuestra filosofía de 'crecimiento con bondad'".
En esta ocasión, el Sr. Azim Premji, presidente de Azim Premji Foundation y presidente fundador de Wipro Limited y ampliamente reconocido como uno de los filántropos más importantes de nuestros tiempos, sostuvo: "El compromiso de Gautam Adani y su familia con la filantropía debe ser un ejemplo de que todos podemos intentar vivir conforme al principio de fideicomiso de la riqueza de Mahatma Gandhi en el máximo éxito de nuestra empresa y no necesitamos esperar nuestros años dorados". Además, agregó: "Los desafíos y las posibilidades de nuestro país exigen que trabajemos juntos, superando todas las divisiones de riqueza, región, religión y casta, entre otros. Le deseo a Gautam Adani y a su fundación lo mejor en este importante esfuerzo nacional".
A lo largo de los años, la Adani Foundation ha respondido a las necesidades cambiantes de la sociedad en línea con los Objetivos de Desarrollo Sostenible (ODS), ya sea para medios de vida sostenibles, salud y nutrición, y educación para todos o para abordar las preocupaciones ambientales, con un mayor enfoque en el empoderamiento de las mujeres, trabajando con múltiples partes interesadas en las bases. En la actualidad, cubre a 3,7 millones de personas en 2.409 aldeas de 16 estados de India.
Imagen: https://mma.prnewswire.com/media/1846397/Vidhya_Mandir_Students.jpg
Imagen: https://mma.prnewswire.com/media/1846398/Adani_Vidhya_Mandir_Students.jpg
Logotipo: https://mma.prnewswire.com/media/1716106/Adani_Group_Logo.jpg
FUENTE Adani Enterprise Limited
PR Newswire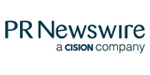 PR Newswire's news distribution, targeting, monitoring and marketing solutions help you connect and engage with target audiences across the globe.