Zephyr Releases PSN Top Guns List for Q1 2023 Highlighting Best-In-Class Separate Accounts, Managed Accounts and Managed ETF Strategies
Zephyr Releases PSN Top Guns List for Q1 2023 Highlighting Best-In-Class Separate Accounts, Managed Accounts and Managed ETF Strategies
PR Newswire
NEW YORK, June 8, 2023
PSN Top Guns identifies managed account strategies that benefitted during Q1 2023 as financial markets continued to ebb and flow on the actions and words of the Federal Reserve

NEW YORK, June 8, 2023 /PRNewswire/ -- Zephyr, a subsidiary of Informa plc (LSE: INF), and a recognized leader in investment management technology for wealth managers and advisors, has released its highly anticipated PSN Top Guns List for Q1 2023. The list is an important reference for plan sponsors, investors and asset managers, showcasing the best performing separate accounts, managed accounts, and managed ETF strategies each quarter. Zephyr PSN is the longest running SMA database in the world and leads the way in providing unbiased, high quality, detailed information across 2000 data points.
Despite the banking concerns, international equities experienced a strong quarter and outpaced U.S. equities.
"U.S. equities experienced a spike in volatility following the collapse of SVB, as concerns over the health of the banking sector spiked," says Zephyr's Market Strategist Ryan Nauman about the quarter. "Despite the banking concerns, international equities (MSCI World ex. US index +8.19) experienced a strong quarter and outpaced U.S. equities."
Nauman reviewed three universes for this quarter's PSN Top Gun List. Below are some of the strategies that make up the PSN Top Guns Large Cap Growth Universe:
Dana Investment Advisors, Inc.: Dana Unconstrained Equity Strategy (+27.5% for the quarter)
Merlin Asset Management: Merlin Focused LCG Equity (MO25M) (+23.6% for the quarter)
The Ithaka Group, LLC: Ithaka US Large-Cap Growth Strategy (+21.8% for the quarter)
"Equity volatility rose during the quarter with concerns about the banking sector spreading across developed markets as UBS purchased troubled lender Credit Suisse," adds Nauman.
The following strategies made the PSN Top Guns list for the International Equity Universe:
Artisan Partners Limited Partnership: Artisan Developing World (+22.9% for the quarter)
Morgan Stanley Investment Management: International Advantage (+18.1% for the quarter)
Comgest Asset Management Intl Ltd.: Pan Europe Equity (+16.5% for the quarter)
"The fallout from the SVB collapse overshadowed some concerns that inflation might remain stubborn, resulting in a fall in yields," continued Nauman. "Sovereign bond yields around the globe fell during the quarter as some central banks started to slow the pace of their rate hikes and concerns about the banking sector grew."
Below are some of the strategies that make up the PSN Top Guns Long Maturity Universe:
Fidelity Institutional Asset Mgmt.: Long U.S. Treasury STRIPS Index (+9.8% for the quarter)
State Street Global Advisors: 20+ Year U.S. Treasury STRIPS Index (+8.9% for the quarter)
Jennison Associates LLC: Jenn Long Conservative US Tsy STRIPS (+8.4% for the quarter)
Nauman's complete Q1 2023 Top Guns Commentary can be viewed on the company's website. The complete list of PSN Top Guns and an overview of the methodology, can be found here.  If you do not have a login, you may register for complimentary access.  If you would like to learn more about becoming a part of the PSN database or would like to subscribe to PSN data, visit PSN.
About PSN
For nearly four decades, PSN has been a top resource for investment professionals. Asset managers rely on Zephyr's PSN to effectively reach institutional and retail investors rely. Over 2,800 firms, 285 universes, and more than 21,000 products comprise the PSN SMA database showing asset breakdowns, compliance, key personnel, ownership diversity, ESG, business objectives and strategy, style, fees, GIC sectors, fixed income ranges and full holdings. Unique to PSN is its robust historical database of nearly 40 Years of Data Including Net and Gross-of-Fee Returns. For more details visit PSN online to learn more.
About Zephyr
Zephyr's award-winning financial services software offers portfolio construction, proposal generation, advanced analytics, asset allocation, manager screening, risk analysis, portfolio performance and more, transforming multifaceted data into digestible intel. The award-winning technology empowers investment professionals with financial technology to navigate a bullish or bearish market. Zephyr allows investment professionals to advance their leadership skills, strengthen client relationships, and prosper in every aspect of their business—establishing a legacy of performance and results. To learn more about Zephyr, visit ZephyrFinancialSolutions.com. Zephyr was honored with the 2023 FinTech Breakthrough Award for Best Retail Investment Platform and was recently named a finalist for the 2023 Wealth Management Industry Awards for its Portfolio Analytics technology. Zephyr's investment management software allows asset managers to communicate their strategies more cost-efficiently by using customized, on demand template technology. 
View original content:https://www.prnewswire.com/news-releases/zephyr-releases-psn-top-guns-list-for-q1-2023-highlighting-best-in-class-separate-accounts-managed-accounts-and-managed-etf-strategies-301846541.html
SOURCE Zephyr, an Informa Company
PR Newswire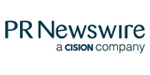 PR Newswire's news distribution, targeting, monitoring and marketing solutions help you connect and engage with target audiences across the globe.