DER WELTWEIT FÜHRENDE VERBAND FÜR RISIKOMANAGEMENT GEHT EINE PARTNERSCHAFT MIT EINEM INNOVATIVEN START-UP-UNTERNEHMEN EIN, UM EINEN PRAKTISCHEN WORKSHOP ZUM THEMA KLIMARISIKEN ANZUBIETEN
DER WELTWEIT FÜHRENDE VERBAND FÜR RISIKOMANAGEMENT GEHT EINE PARTNERSCHAFT MIT EINEM INNOVATIVEN START-UP-UNTERNEHMEN EIN, UM EINEN PRAKTISCHEN WORKSHOP ZUM THEMA KLIMARISIKEN ANZUBIETEN
PR Newswire
TORONTO, 19. September 2023
Die Global Association of Risk Professionals (GARP) ist eine Partnerschaft mit dem führenden Anbieter von
Klimarisikoanalysen, Riskthinking, eingegangen.KI soll Mitgliedern einen praktischen
Workshop zur Modellierung von Klimarisiken bieten, der das Bildungsangebot von GARP zum Thema Klimarisiken erweitert.
TORONTO, 19. September 2023 /PRNewswire/ -- Der weltweit anerkannte Risikomanagementverband GARP ist eine neue Partnerschaft mit Riskthinking eingegangen.AI soll Mitgliedern einen praktischen Workshop zur Modellierung von Klimarisiken bieten, der das Bildungsangebot von GARP zum Thema Klimarisiken erweitert.
GARP ist eine überparteiliche, gemeinnützige Mitgliederorganisation, die sich darauf konzentriert, die Praxis des Risikomanagements durch Bildung, Forschung und die Förderung bewährter Verfahren weltweit hervorzuheben. GARP sponsert das branchenführende Zertifikat Nachhaltigkeit und Klimarisiko (Sustainability and Climate Risk) (SCRⓇ) und die professionelle Zertifizierung des Finanzrisikomanagers (Financial Risk Manager) (FRMⓇ).
Riskthinking.AI ist ein Anbieter von Datenanalysen zum Klimarisiko, der Finanzinstituten und Unternehmen dabei hilft, ihre klimabedingten Finanzrisiken zu verstehen, um die Unternehmensstrategie zu informieren, die Entscheidungsfindung voranzutreiben und die Einhaltung gesetzlicher Vorschriften zu gewährleisten.
Angesichts der zunehmenden Nachfrage nach der Einbeziehung von Klimarisiken in bestehende Risikomanagement-Verfahren hat GARP erkannt, wie wichtig es ist, sein Angebot durch erstklassige Methoden und Technologien zu ergänzen, um reale Anwendungen von Klimarisikomanagement-Prozessen zu unterstützen. Jo Paisley, Präsident des GARP Risk Institute, erklärt die Motivation von GARP, die Zusammenarbeit fortzusetzen: "Wir sind stets bestrebt, sicherzustellen, dass Risikomanager auf der ganzen Welt mit den fortschrittlichsten Ansätzen und Instrumenten ausgestattet sind, die verfügbar sind. Wir sehen eine Nachfrage nach einem tieferen Verständnis der von der Industrie akzeptierten Praktiken, die das Klimarisikomanagement unterstützen. Nachdem wir mehr über ihren einzigartigen, zukunftsgerichteten stochastischen Ansatz und ihre Technologie erfahren hatten, fühlten wir uns sicher, eine Partnerschaft mit Riskthinking einzugehen.AI würde unseren Mitgliedern Zugang zu einem hochwertigen, innovativen Toolkit verschaffen, um diesen kritischen Bereich anzugehen."
Die Bemühungen werden mit einem praktischen Workshop in New York City am 24. und 25. Oktober beginnen, der gemeinsam von GARP und Riskthinking.AI veranstaltet wird. Dieser Workshop gibt den Teilnehmern die Möglichkeit, mit Riskthinking zusammenzuarbeiten.Die proprietären Datensätze und Technologien von AI, einschließlich der Untersuchung der wichtigsten Anwendungsfälle, die für Risikoexperten relevant sind. Unter der Leitung von Riskthinking.AI-Gründer und CEO Ron Dembo und anderen Fachleuten wird der zweitägige Workshop so gestaltet, dass die Teilnehmer sowohl das Wissen als auch die Fähigkeit erlangen, diese Erkenntnisse an ihrem Arbeitsplatz anzuwenden. 
"Ich habe es zu meiner Lebensaufgabe gemacht, den Bereich des Risikomanagements und der klimabedingten Finanzrisiken voranzubringen. Es ist uns eine Ehre, mit GARP zusammenzuarbeiten, um gemeinsam praktische Erfahrungen mit modernsten Instrumenten des Klimarisiko-Management bereitzustellen. Es ist spannend, Risikoexperten die neuesten zukunftsgerichteten Methoden und Instrumente zu vermitteln, die ihnen helfen, das Klimarisiko, dem ihr Unternehmen oder ihre Geschäftspartner ausgesetzt sind, wirklich zu verstehen und basierend auf diesen Erkenntnissen besser fundierte Entscheidungen zu treffen."
Ron Dembo, Gründer und CEO von Riskthinking.AI
Weitere Informationen über GARP, das SCR-Zertifikat und den bevorstehenden Workshop finden Sie unter garp.org.
INFORMATIONEN ZU RISKTHINKING.AI 
Gegründet von dem Finanzrisikopionier Dr. Ron Dembo, Riskthinking.AI ein führendes Daten- und Technologieunternehmen, das Finanzrisiken mit der Realität des Klimawandels neu bewertet. Ihre innovativen Algorithmen werden zur Erstellung, Pflege und Wartung einer detaillierten Datenbank für Sachanlagen, Infrastruktur und Rohstoffe verwendet, die mehr als hunderttausend öffentliche und private Unternehmen umfasst. Diese Daten, kombiniert mit Riskthinking.AIs patentierter stochastischer und multifaktorieller Klimarisikoanalyse, ermöglichen es Finanzinstituten, Unternehmen und Regierungen, unvorhergesehene Auswirkungen des Klimawandels zu erfassen, die von aktuellen Modellen nicht erfasst werden. Riskthinking.AI verfügt über Niederlassungen in Nordamerika und Europa und bietet seine Dienstleistungen weltweit an. Für weitere Informationen besuchen Sie bitte www.riskthinking.ai.
KONTAKT: Riskthinking.AI, Dr. Ron Dembo, Gründer und CEO, 416-294-3144, [email protected]; John White, Managing Director, EMEA, +44 778 0003337, j.white @ RiskThinking. ai
Foto - https://mma.prnewswire.com/media/2214087/riskthinking_ai_THE_LEADING_GLOBAL_RISK_MANAGEMENT_ASSOCIATION_P.jpg
View original content:https://www.prnewswire.com/news-releases/der-weltweit-fuhrende-verband-fur-risikomanagement-geht-eine-partnerschaft-mit-einem-innovativen-start-up-unternehmen-ein-um-einen-praktischen-workshop-zum-thema-klimarisiken-anzubieten-301932632.html
PR Newswire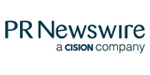 PR Newswire's news distribution, targeting, monitoring and marketing solutions help you connect and engage with target audiences across the globe.