BAINS DE MER MONACO : Le Groupe S.B.M. finalise l'acquisition d'un établissement hôtelier à Courchevel 1850
SOCIETE DES BAINS DE MER
ET DU CERCLE DES ETRANGERS A MONACO
Société anonyme monégasque au capital de 24 516 661 €.
Siège social : Monte-Carlo - Place du Casino, Principauté de Monaco.
R.C.S. : Monaco 56 S 523 - Siren : 775 751 878.
Le Groupe S.B.M. finalise l'acquisition d'un établissement hôtelier
à Courchevel 1850
Monaco, mardi 3 octobre 2023
Comme annoncé dans le communiqué du 13 juillet 2023, dans le cadre de la stratégie engagée depuis la prise de fonction du Président-Délégué Stéphane Valeri, le Groupe S.B.M. a réalisé l'acquisition d'un établissement hôtelier à Courchevel 1850.
C'est à Courchevel 1850, au cœur du quartier dit du Jardin Alpin, parmi les principaux acteurs de l'hôtellerie de luxe, que cette stratégie trouve son premier accomplissement avec cette acquisition du « Palace des Neiges », en vue d'une importante rénovation, pour y faire vivre prochainement tout le savoir-faire et toute l'expertise du Groupe S.B.M. en la matière.
Pour identifier le bien et accompagner de manière optimale cette démarche d'acquisition spécifique en montagne, le Groupe S.B.M. s'est rapproché du groupe Vallat, avec une volonté partagée de porter un projet hôtelier d'excellence.
Ce partenaire réputé bénéficie en effet d'une connaissance très avancée du marché de l'immobilier, dans les Alpes du Nord, et notamment dans la vallée de Courchevel, où la famille de Monsieur Joffray Vallat, président du groupe éponyme, est installée depuis des décennies.
ISIN : MC0000031187
Pièce jointe


GlobeNewsWire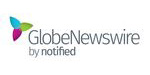 GlobeNewswire is one of the world's largest newswire distribution networks, specializing in the delivery of corporate press releases, financial disclosures and multimedia content to media, investors, and consumers worldwide.